How to Register Multi Currency Cash Passport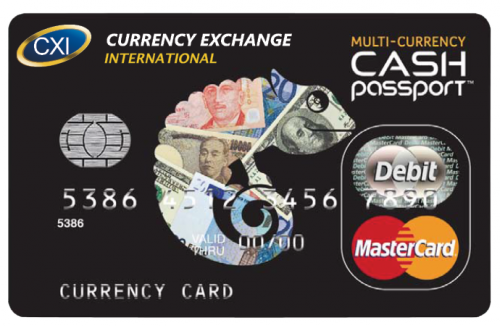 Did you recently get a Multi-Currency Cash Passport, but you don't know how to register your new card? In order to successfully register your new Multi-Currency Cash Passport, just follow these simple steps:
Step 1:
Go to Multi-Currency Cash Passport to begin the process.
Step 2:
Select my account from the upper right hand corner.
Step 3:
On the Login screen, choose Register Now at the bottom left of the screen. 
Step 4:
Follow the instructions on the screen, and enter all required information to register your card account. 
NOTE: If you're having trouble registering your card, and you're sure the information entered is correct, please contact the branch location of where you purchased it, to ensure your card information was entered correctly during purchase. Please have your card number and the name on the account handy. 
Step 5: 
Enjoy your travels! Please note that all card sales are final, and we are unable to refund a card balance. However, when you return from your trip, we are happy to unload your remaining card balance at the current day's purchase rate (discounted from market rate), with a minimal fee.
For any lost, stolen, or damaged cards, contact Card Services immediately. For any questions about CXI's card services contact 877-465-0085 or contact CXI at 888-998-3948.
Related: How Does Multi-Currency Cash Passport Work
Related: See How Travelers and Students Can Benefit From Cash Passport
About Currency Exchange International
Currency Exchange International (CXI) is a leading provider of foreign currency exchange services in North America for financial institutions, corporations and travelers. Products and services for international travelers include access to buy and sell more than 90 foreign currencies, multi-currency cash passport's, traveler's cheques and gold bullion coins and bars. For financial institutions and corporations, our services include the exchange of foreign currencies, international wire transfers, global EFT, the purchase and sale of foreign bank drafts, international traveler's cheques, and foreign cheque clearing through the use of CXI's innovative CEIFX web-based FX software www.ceifx.com