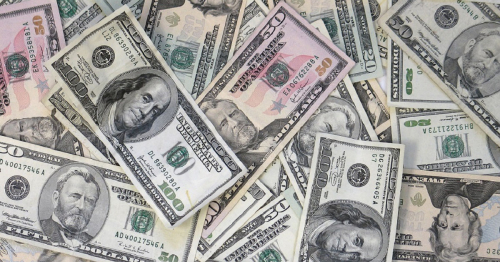 Ordering foreign currency online is easy with OnlineFX.
It's 2019 and today there's a cornucopia of ways to pay for goods and services. From mobile payments like Apple and Android Pay to apps like PayPal, Venmo, and Cash App, consumers have their options. However, what if we told you that digital payments, credit and debit cards, and all the other ways listed above are not what most people use to make payments?
Cash Still Reigns
Would you be surprised that 35% of in-person payments by consumers are done in cash - more than any other payment type? According to the Federal Reserve's entry in their "2019 Diary of Consumer Payment Choice," this might not be the only thing you may find to be surprising. In fact, the report highlights that cash also made up for 49% of transactions under $10 as well as 42% of transactions below $25. As a side note, 50% of all U.S. transactions are less than $25.
How is Cash Still Popular?
With all the different ways we can make purchases, why is cash still the second most popular way to pay? One reason could be that cash, unlike certain credit cards and mobile banking apps, can be used almost anywhere. For one thing, many small businesses still only accept cash as payment.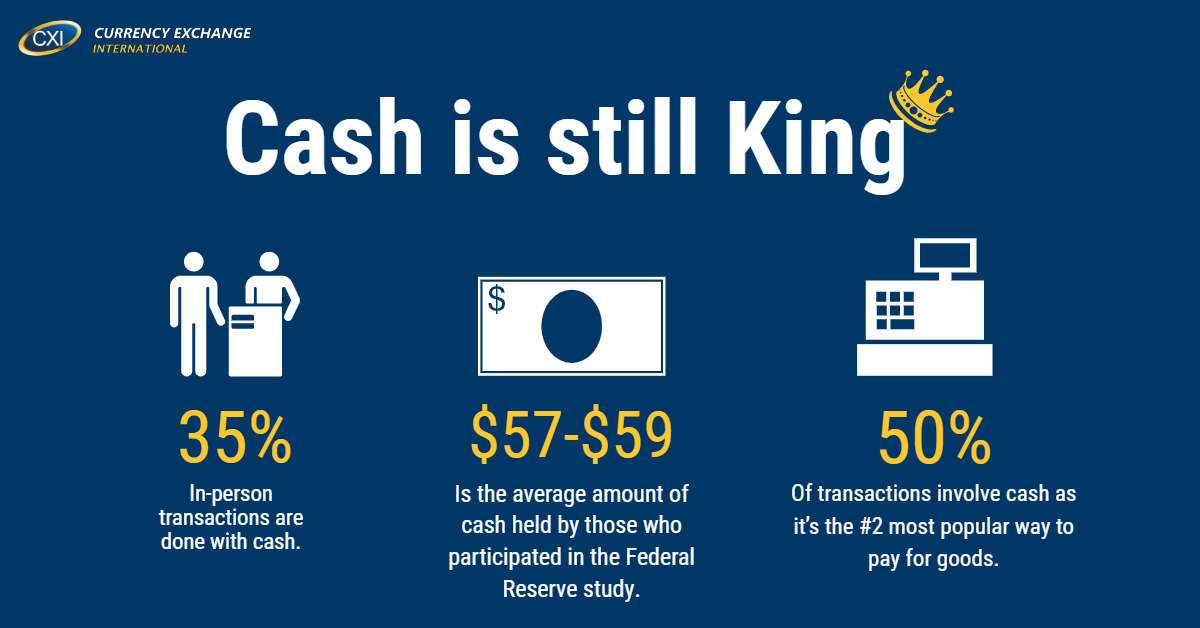 Security
Beyond this though is the fact that many consumers still consider cash to be the more secure way to make payments. Less than 2/5ths of 14,692 individuals across the world find that their purchases are "highly secure" in a credit or debit card transaction as consumers risk their information being stolen with every meal or clothing item they buy. 
Privacy
Additionally, shoppers don't want to be tracked by every transaction and continuously followed by unwanted emails as most credit card companies sell your purchase data to businesses. For instance, have you ever gone online and bought a pair of shoes and then hopped on to social media to find ads for similar shoes from similar retailers you just bought those coveted shoes from? It's not a coincidence. Those ads could be tied to your credit card company, which may have sold your transaction data to the highest bidder(s). 
There's also a fair amount of evidence to back the claim that your bank could be using your transaction data to market more of their services to you. In a recent article by The Wallstreet Journal, the writers explain that "banks can look at customers' debit-card and credit-card transactions, online-bill payments and account activity to see what they're buying, who they're working for and other information." Don't be surprised if you happen to receive a raise from your job, and then are asked by your bank if you would like to purchase its brand new rewards card a few days after getting that increase on pay day.
Control
Finally, one of the biggest reasons why consumers choose to pay with cash is they feel that it gives them greater control over their spending and budgeting habits. A study conducted by researchers at MIT found that these cash-savvy consumers would be right in sticking to cash to help keep their wallets full. When your money is hidden away in a Bank of America or Suntrust banking app, it's hard to keep a good eye on your spending habits. Cash only shoppers also avoid credit card debt. In April 2019, it was reported that an aggregated amount of American credit card debt amounted to $1.06 trillion dollars. 
Don't Toss Out the Credit Card
Does this mean that you now need to take a pair of scissors to your credit cards and delete your Apple Pay app? Absolutely not! It just means that cash is still thriving in our society for several reasons, and that using it for better spending habits can possibly lead to more opportunities to travel.
About Currency Exchange International
Currency Exchange International, CXI, is the leading provider of comprehensive foreign exchange services, risk management solutions and integrated international payments processing technology in North America. CXI's relationship-driven approach ensures clients receive tailored solutions and world-class customer service. Through innovative and trusted FX software platforms, CXI delivers versatile foreign exchange services to our clients, so that they can efficiently manage and streamline their foreign currency and global payment needs. CXI is a trusted partner among financial institutions, corporations and retail markets around the world. To learn more, visit: www.ceifx.com