How to Manage Your Cryptocurrency Wallet
Jacquelyn
March 10th, 2021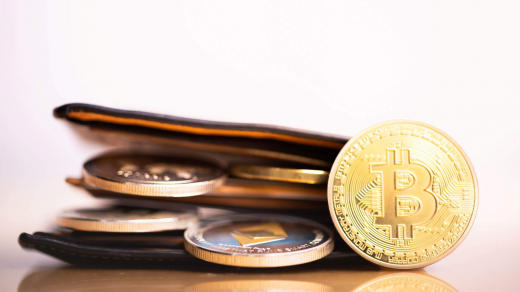 The easiest place to buy cryptocurrency in person.
Buy Bitcoin and Ether cryptocurrencies in less than 10 minutes at select CXI locations.
With Bitcoin and Ether Cryptocurrencies leading the way, digital currencies have grown bigger and stronger in recent years. One of the first things to understand with cryptocurrencies is how to protect your funds and prevent potential hacking issues and fraud. Since its regulatory framework is lacking and the finality of transactions, crypto owners have very limited options when their digital wallets get robbed.
We offer a safe and convenient, concierge experience with our tellers ready to help you. You can choose from Bitcoin (BTC) or Ether (ETH) cryptocurrencies at select CXI branch locations and you can have your crypto in less than 10 minutes. Read our company update for more details and follow our blog series on cryptocurrencies.
In our previous blog post, we covered How to Buy Bitcoin and Ether Easier and Safer. Now, we're going to explain what a cryptocurrency wallet is, what private keys, public keys, and addresses are, different ways to store crypto on cold storage wallet, why a cryptocurrency hardware wallet is best, and how to manage your cryptocurrency stored on a hardware wallet.
Cryptocurrency wallet - what are Bitcoin public keys, private keys, and addresses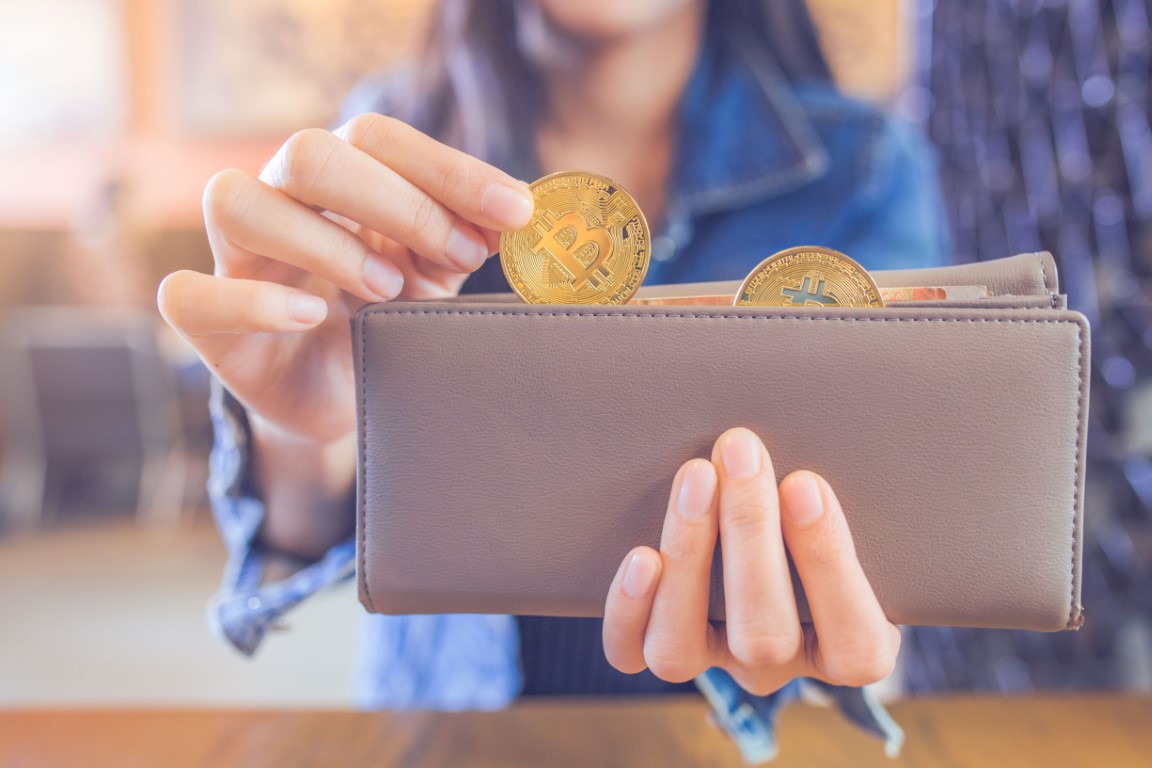 Bitcoins and Ether are accessed through keys and addresses that are kept in a cryptocurrency wallet. For example, a Bitcoin wallet consists of a Bitcoin public key, Bitcoin private key, and Bitcoin address. Having access to the wallet is needed so you don't lose your private key. If the private key is lost the funds in the wallet will be inaccessible forever. Additionally, if the crypto wallet is not secured, someone else can gain access to your currency.
A hot wallet is when your cryptocurrency is connected to the internet and stored online. While it may be convenient to store the information online, it also opens up the potential for the keys to be stolen by hackers. Therefore, cold storage is the best way for you to secure a cryptocurrency wallet because it involves storing your cryptocurrency offline away from internet access. While the method is less convenient, it keeps hackers away. Keeping some funds online and some offline in separate wallets is a good balance so you have some for regular online spending or transfers.
Bitcoin private keys
The Bitcoin private key is used to unlock and send funds in the wallet to others. This basically serves as your digital signature authorizing a transaction out of your wallet. The Bitcoin private key must be protected and kept secret since Bitcoin funds can be accessed and withdrawn by anyone with this key. The private key is generated by a sophisticated form of cryptography that protects the funds.
Bitcoin public keys
The Bitcoin public key is used to receive and deposit funds in the wallet. This is similar to a bank account number. The public key is meant to be shared publicly since it is where others send funds for you to receive them in your wallet. Sharing your public key will not endanger your private key.
Bitcoin address
The Bitcoin address is a smaller hashed version of the public key. It is helpful since the public key is an extremely long string of alphanumeric characters.
You may want to think of your private key as your bank account password and your public key and address as your bank account number. Give out your bank account number so you can receive funds while holding tight to your password as you can withdraw funds with it.
Cold storage wallet methods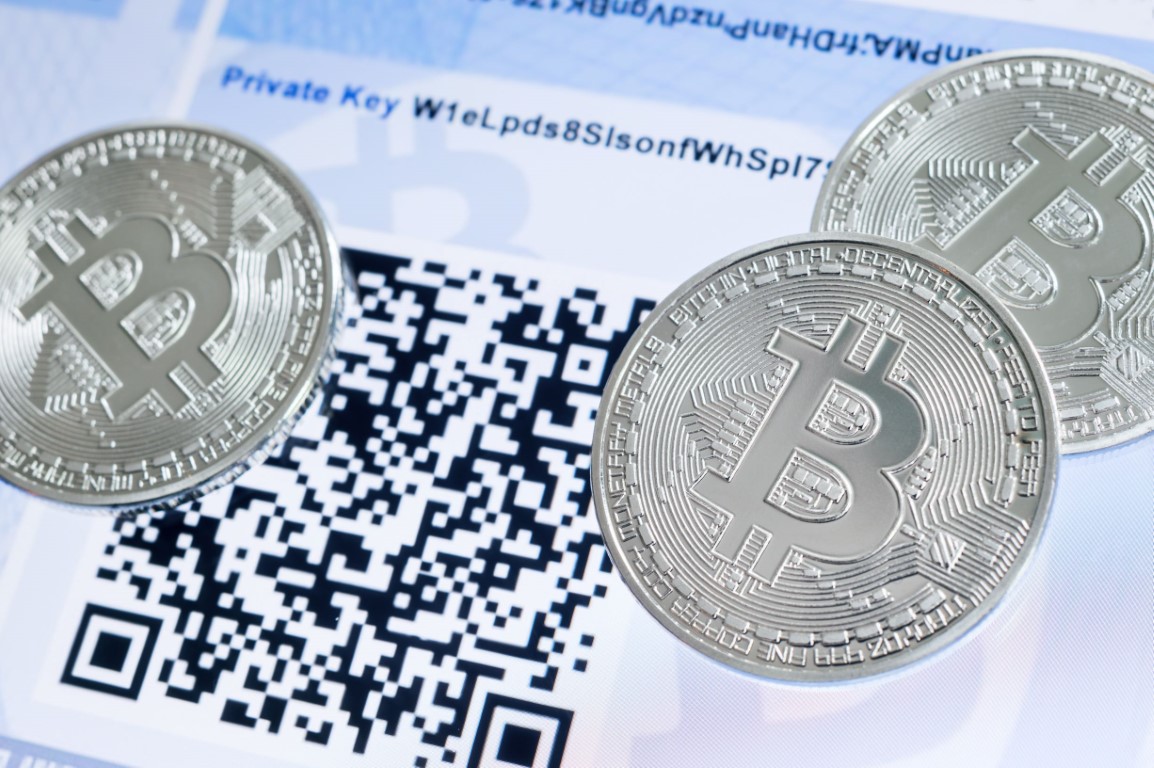 One of the most used cold storage methods is simply a paper wallet. This involves printing the public and private keys on paper. It usually has a QR code that can be scanned for quick transactions. A USB drive can also keep private keys offline and can be stored in a safety deposit box to ensure security. Sound wallets keep the private key encrypted in sound files of products of compact discs.
Managing your cryptocurrency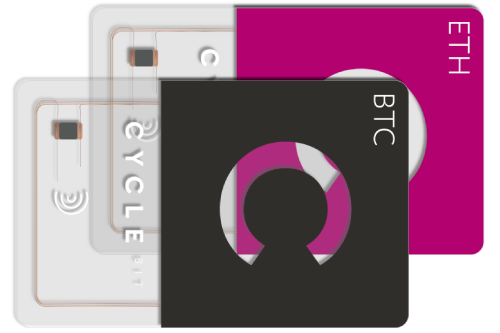 When you purchase cryptocurrency at a CXI branch, you will receive it on a Cycle card. This secure hardware is your crypto wallet and allows you to pay merchants accepting Bitcoin or Ether.
Cycle cards are considered cold wallet, which means they are not attached to anything online. This provides a unique level of self-custody. Each Cycle card has an embedded chip that creates and holds your unique and uncopiable key for the most secure way to hold your cryptocurrency. With an NFC-enabled phone and the Cycle App, you can verify your balance and extract your assets if you want to move them to another wallet. Treat your Cycle card like cash. If the card is lost or destroyed, access to your funds is gone.
Embedded EAL6+ SecureCore microchip from Samsung
Uses 3DES, AES, RSA, & ECC cryptography
Arm SecureCore SC000 Processor
Compatible with Android 5.1+ or iPhone with NFC (select models)
Firmware audited by Kudelski Security to ensure your protection
Learn more about the Cycle card and app in our FAQs. The Cycle app is available on the Apple store and Google Play.
About Currency Exchange International
Currency Exchange International, CXI, is the leading provider of comprehensive foreign exchange services, risk management solutions and integrated international payments processing technology in North America. CXI's relationship-driven approach ensures clients receive tailored solutions and world-class customer service. Through innovative and trusted FX software platforms, CXI delivers versatile foreign exchange services to our clients, so that they can efficiently manage and streamline their foreign currency and global payment needs. CXI is a trusted partner among financial institutions, corporations and retail markets around the world. To learn more, visit: www.ceifx.com