11 Things You Should Absolutely Never Do In London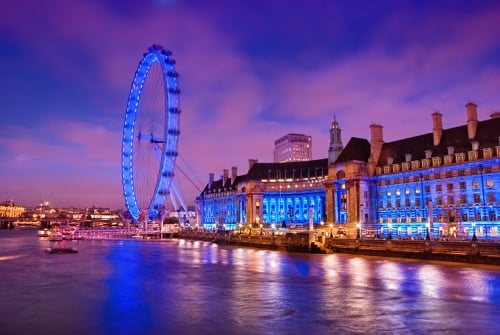 Ordering foreign currency online is easy with OnlineFX.
No matter what part of the world you're from, you've likely seen the iconic red telephone booths that adorn many of London's bustling streets, and heard the 'posh' accents that many of its locals possess.
There's so much more to see and know about the city. But first here are 11 things you should never do in London:
1. Don't improvise on your travel plans, wait what in the world is this?
2. Don't forget to use the London Tube to get around the city.
3. Don't forget to buy tickets online in advance for museums and certain sights.
4. Don't forget your manners, they are very proper.
5. Don't forget to grab a bite at a traditional English pub, like Honest Burgers.
6. Don't forget to bring an adaptor with you, or else you won't capture moments like this.
7. Don't forget to take your umbrella and sunglasses with you wherever you go.
8. Don't make the "peace sign" with your hand.
9. Don't forget to buy British Pounds and carry extra change.
10. Don't be afraid to ask for help if you get lost, the people are oh so nice.
11. Don't leave London without having experienced afternoon tea.
Over to you
What are the best things to do in London? What are some non-touristy things to do? When is the best time to travel to London? Where do you find travel deals to London? Share your experience and travel tips in the comments below.
About Currency Exchange International
Currency Exchange International (CXI) is a leading provider of foreign currency exchange services in North America for financial institutions, corporations and travelers. Products and services for international travelers include access to buy and sell more than 80 foreign currencies, multi-currency cash passport's and traveler's cheques. For financial institutions, our services include the exchange of foreign currencies, international wire transfers, purchase and sale of foreign bank drafts, international traveler's cheques, and foreign cheque clearing through the use of CXI's innovative CEIFX web-based FX software https://www.ceifx.com.