2018 World Cup Commemorative Note Unveiled in Russia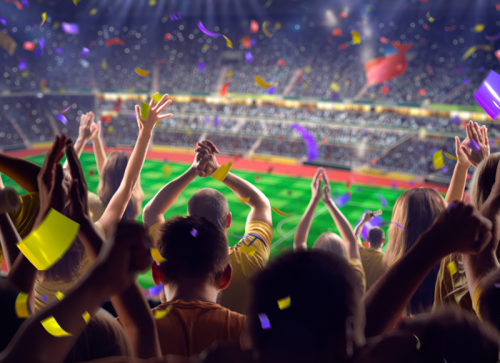 Ordering foreign currency online is easy with OnlineFX.
In honor of the 2018 FIFA World Cup, Russia has designed a commemorative 100-ruble banknote. A lot of additional work goes into planning a commemorative note in comparison to a common banknote in circulation.
Many factors such as the materials used, security features, and of course, design were all deeply considered when creating this commemorative banknote. Here's an inside look of what to expect from the new 100-ruble World Cup banknote.
Material
The chosen material for this commemorative note was polymer. This new 100-ruble note will actually be the first Russian note fully made up of polymer substrates.
One of the main reasons the Central Bank chose polymer was because they wanted to ensure that the commemorative note was different from their everyday banknotes currently in circulation.
This new and improved development of the banknote not only focused on material for uniqueness but used a unique design and security features uncommon on Russian banknotes as well.
Design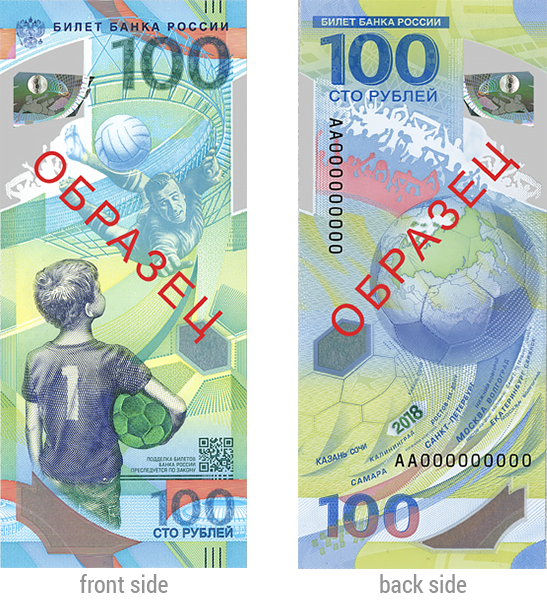 Source: Central Bank of Russia
In contrast to the traditional banknotes in Russia, this banknote will be vertically oriented. The focus of the design on the front side of the note is to symbolize the continuity of generations.
This is portrayed with the image of a boy admiring the legendary Soviet goalkeeper Lev Yashin. The back side of the note displays a soccer ball with a map of Russia and the names of 11 cities hosting the game.
Security
Security features designed for the 100-ruble include holographic images that change colors, microimages of fans, and microtext. There is also raised print at the edges of the note to not only make this note more secure but to accommodate those visually impaired.
A QR-code can be found on the bottom right of the front of the note that contains a link to the page of the Bank of Russia website that describes each of the note's security features.
According to Russia's Central Bank, there will be 20 million commemorative bills released. These will begin to go into circulation before the start of the tournament at the beginning of June.
About Currency Exchange International
Currency Exchange International (CXI) is a leading provider of foreign currency exchange services in North America for financial institutions, corporations and travelers. Products and services for international travelers include access to buy and sell more than 90 foreign currencies, multi-currency cash passport's, traveler's cheques and gold bullion coins and bars. For financial institutions and corporations, our services include the exchange of foreign currencies, international wire transfers, global EFT, the purchase and sale of foreign bank drafts, international traveler's cheques, and foreign cheque clearing through the use of CXI's innovative CEIFX web-based FX software www.ceifx.com