3 Hidden International Payment Costs Your Corporation Is Probably Paying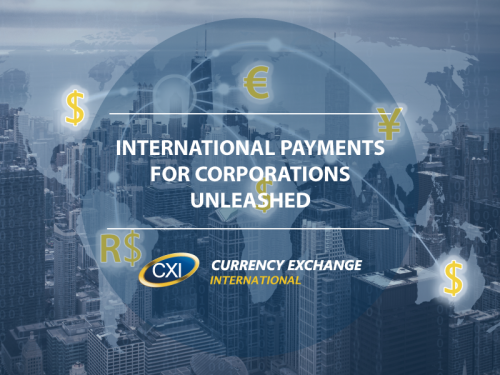 Unknown or hidden fees are at the cornerstone of international payments, and many corporations are unaware or don't know what they're being charged for every time a transaction takes place.
In order to unleash the full potential of your international payments, your international payment fees, costs, and exchange rates should never be unclear.
Looking For International Payments Solutions?
Get access to our free whitepaper and unlock everything you're missing.
Learn More
Many banks have hidden fees and exchange rates that your business may not know about. Doing so puts you in a terrible position and exposes you to unfavorable rates and unnecessary added costs.
Let's take a closer look at some of those international wire transfer fees you would most likely see at U.S. banks, according to Nerd Wallet:
International Payment Wire Fees at U.S. Banks
| Financial Institution | Incoming International Wire | Outgoing International Wire |
| --- | --- | --- |
| BB&T Bank | $16 | $35 |
| Chase Bank | $15 | $40 |
| Suntrust Bank | $30 | $50 |
| TD Bank | $15 | $40 |
| U.S. Bank | $25 | $50 |
| Wells Fargo | $16 | $45 |
(data retrieved: 7/11/17)
As you can see, most U.S. bank fees start at $15 for incoming international wire transfers and up to $50 for outgoing international wire transfers. These costs are only the beginning of the totals your business is paying and it doesn't even include the exchange rate or the margins you're paying per transaction.
On the other hand, with Currency Exchange International you can wave goodbye to all of those expensive fees and pay way less than you ever thought possible. Especially with Global EFT, (electronic funds transfer). It's an innovative and cost-effective international payment service only offered by CXI.
Are you ready to unleash the true potential of your international payments? Then get free access to The Ultimate Guide for International Payments Whitepaper. You'll learn how to lower your exchange rate fees and uncover everything you're missing with our international payments checklist.
About Currency Exchange International
Currency Exchange International (CXI) is a leading provider of foreign currency exchange services in North America for financial institutions, corporations and travelers. Products and services for international travelers include access to buy and sell more than 90 foreign currencies, multi-currency cash passport's, traveler's cheques and gold bullion coins and bars. For financial institutions and corporations, our services include the exchange of foreign currencies, international wire transfers, global EFT, the purchase and sale of foreign bank drafts, international traveler's cheques, and foreign cheque clearing through the use of CXI's innovative CEIFX web-based FX software www.ceifx.com