4 Industry Best Practices for International Payments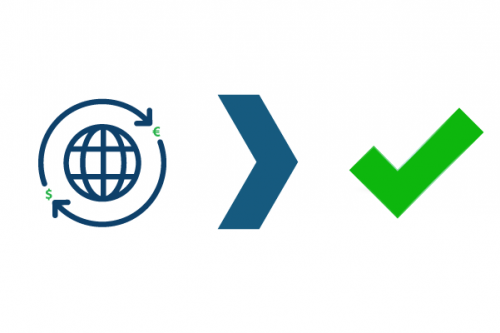 CXI delivers international payments solutions maximizing the value of each payment and creating efficient international payments processing. With CXI, corporations find a cost-effective solution backed by industry best practices and advance technology that keep businesses running smoothly.
With CXI as your preferred international payments partner, your corporation can rest assured that your global obligations will be met without draining time or resources. Here are two of the four options we recommed for industry best practices:
1. Dual Invoicing
This is considered one of the most cost-effective and efficient ways to save the most with international payments. By paying with local funds your business will eliminate buffers vendors add for rate fluctuation.
2. Repatriating Funds
Flexibility is key when a corporation is looking to convert their funds back to the country of origin. With repatriating funds your business can efficiently send funds by reducing costs and resources.
This blog post is a short preview, to get the full version in our free whitepaper
click here
About Currency Exchange International
Currency Exchange International (CXI) is a leading provider of foreign currency exchange services in North America for financial institutions, corporations and travelers. Products and services for international travelers include access to buy and sell more than 90 foreign currencies, multi-currency cash passport's, traveler's cheques and gold bullion coins and bars. For financial institutions and corporations, our services include the exchange of foreign currencies, international wire transfers, global EFT, the purchase and sale of foreign bank drafts, international traveler's cheques, and foreign cheque clearing through the use of CXI's innovative CEIFX web-based FX software www.ceifx.com