4 Interesting Facts About the Japanese Yen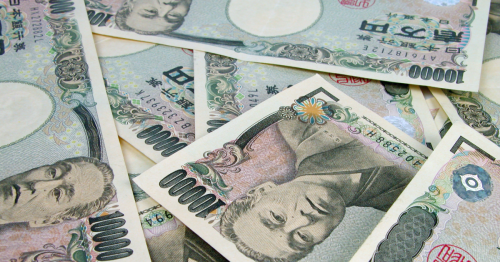 Ordering foreign currency is easy with OnlineFX.
Are you planning a trip to Japan? You might be staying in a hotel, eating delicious food, or going on tours. So, make sure before you head over, you get familiar with the Japanese yen! Don't forget to check out how much currency you need to go on vacation to Tokyo, Japan.
History of the yen
Before the yen, Japan used an old complex monetary system. In 1871, the yen came into circulation when it created to stabilize Japan's economy. In 1897, the gold standard was adopted for Japan's currency. Since then, Japan's currency has become much more stable.
Today, the yen is the third most traded currency in the foreign exchange market.
Names for the currency
The name "yen" translates to "round object" or "circle" in English. This is because of the perfectly round shapes of the coins. In Japan, the citizens call the Japanese yen "Okane" which basically just means "money."
The yen's currency code is JPY. The symbol used to represent the yen is ¥, which is also the symbol used by the Chinese yuan.
Japanese yen banknotes
The Japanese yen has denominations of ¥1,000, ¥2,000, ¥5,000, and ¥10,000. Many people do not know the 5,000 yen banknote features Ōgata Kōrin's painting, "The Kakitsubata Flowers". You can see all the old and new banknotes at The Currency Museum Bank of Japan. Travel tip - entry is free to anyone!
The yen's security features
Japan's currency is one of the most difficult currencies to counterfeit. The bills feature many anti-counterfeit measures including watermarks, holograms, and intaglio ink, which raises the print of the bills to the touch. It would be hard to print or scan a similar one.
The bills even use luminescent ink, which makes the banknotes glow under ultraviolet light!
About Currency Exchange International
Currency Exchange International (CXI) is a leading provider of foreign currency exchange services in North America for financial institutions, corporations and travelers. Products and services for international travelers include access to buy and sell more than 90 foreign currencies, multi-currency cash passport's, traveler's cheques and gold bullion coins and bars. For financial institutions and corporations, our services include the exchange of foreign currencies, international wire transfers, global EFT, the purchase and sale of foreign bank drafts, international traveler's cheques, and foreign cheque clearing through the use of CXI's innovative CEIFX web-based FX software www.ceifx.com