4 International Payment Tools for Easier and Faster Payments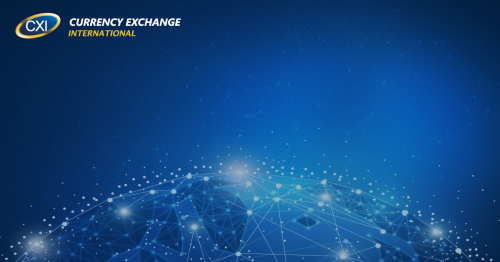 Control how you manage and make international payments.
Is your business looking to save time, enhance efficiency, and streamline your international payment process? We're dedicated to improving your payment process by implementing innovative tools that keep you in control of your international payments.
Innovate your FX payments with CXI FX Now 
Introducing CXI FX Now. It's our latest modern international payments platform designed to help you make and manage all your global payments easier and faster. 
Whether it's paying vendors, international payroll, repatriating funds, liquidity between currency accounts, or managing FX risk, all of this plus more are now at your fingertips.
Check out our video to see all the benefits CXI FX Now can provide for your business. Below you'll see a full list of tools included in the CXI FX Now dashboard.
Tools included in the CXI FX Now dashboard

1. My Account - Spend less time managing accounts and have more control of your FX balances
View multi-currency account balances: 24/7 access to view your holding account balances by currency.

Generate account statements: Clearly see your account activity whenever you want and export it for use outside of the system.

Transfer between FX accounts: Quickly move currency from one currency account to another in a few clicks. 
2. Payments – Easily streamline and automate all FX payments
Payment tracker: Get the status of your international payment from entered to completed.

Payment history: View all or filter your results to see detailed summaries of your international payments and reprint past receipts.

Send bulk payments: Importing bulk international payments, multiple payment currency orders and multiple beneficiaries are supported, using our file transfer facility. Simple CSV templates get your payments ordered without hassle.
3. Forex Dealing – Quickly send payments on demand
Intuitive interface for initiating FX payments: Book a spot deal, Place an order, Deal drawdown, Book a forward deal, and Dealing history.

Book a spot deal: A spot deal is an agreement between two parties to exchange currency at an agreed upon price for settlement "on the spot." For USDCAD, this means trade +1 business day, and for all other currency pairs, this typically means trade date +2 business days.

Automated notifications: Stay in the know while on the go. Email notifications are sent so staying up to date is effortless.

​
4. Beneficiaries – Improve accuracy with simple beneficiary templates
Reduce delays: Minimizing FX payment delivery issues is integral in effectively sending international payments for your business.

Standardized beneficiary templates: View and add beneficiaries online and we'll validate ensure it has all the required information to meet or exceed industry best practices.
What clients are saying about CXI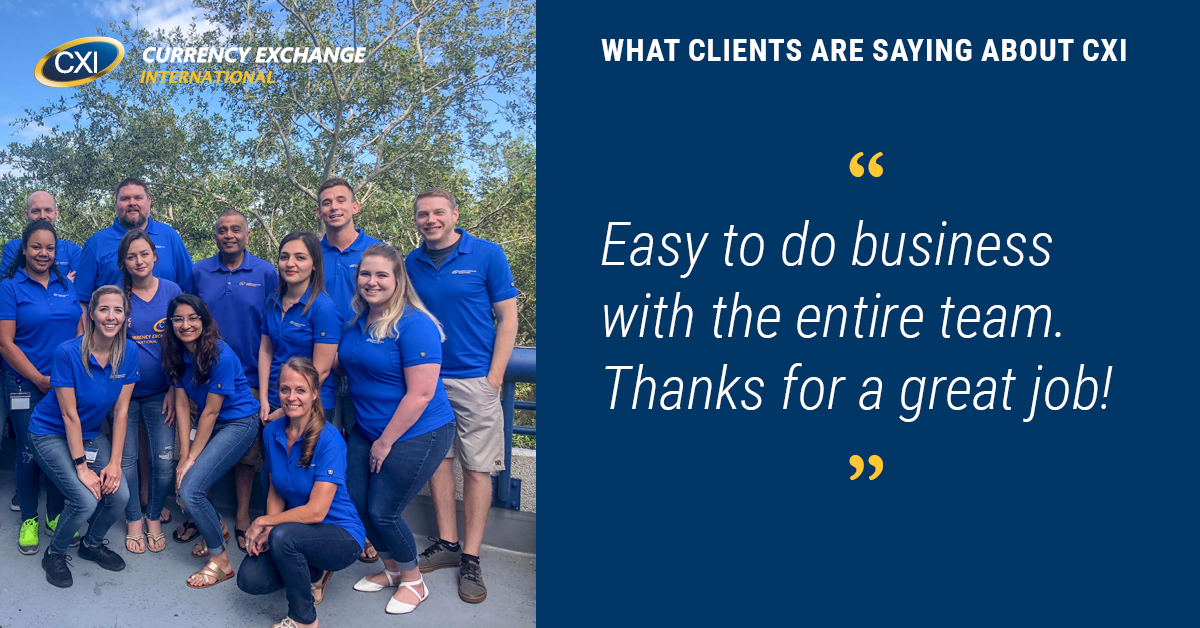 About Currency Exchange International
Currency Exchange International, CXI, is the leading provider of comprehensive foreign exchange services, risk management solutions and integrated international payments processing technology in North America. CXI's relationship-driven approach ensures clients receive tailored solutions and world-class customer service. Through innovative and trusted FX software platforms, CXI delivers versatile foreign exchange services to our clients, so that they can efficiently manage and streamline their foreign currency and global payment needs. CXI is a trusted partner among financial institutions, corporations and retail markets around the world. To learn more, visit: www.ceifx.com