5 Captivating Facts about the New Zealand Dollar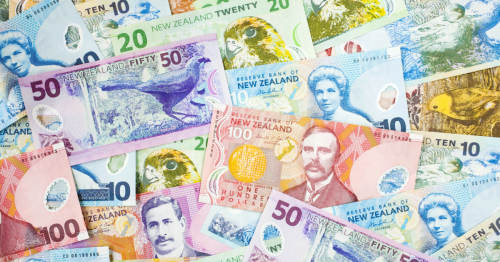 Ordering foreign currency online is easy with OnlineFX.
New Zealand is one of the most visited vacation spots in the world. Before you pick up your currency for your trip, get familiar with the currency!
Did you know the Reserve Bank of New Zealand actively promotes economic education through a variety of publications and videos?
Banknotes in Circulation
The Reserve Bank of New Zealand has banknotes of $5, $10, $20, $50, and $100 in circulation. The New Zealand dollar replaced the pound at a rate of 2 dollars = 1 pound.
Names and Nicknames
The New Zealand dollar has an ISO code of NZD. The symbol for it is $, like other dollars, so many use NZ$ to distiguish between the others.
Locally, the dollar has the nickname of "kiwi." This nickname was given after the national bird.
History of the New Zealand dollar
New Zealand's currency was the pound before the dollar was introduced. In 1967, the Decimal Currency act went into place in order to decimalize the currency. On the same day this new act went into effect, the New Zealand dollar was introduced.
Watermarks and Security Features
As one of the most secure banknotes in the world, New Zealand has many features in order to prevent counterfeiting. There is a holographic window that showcases a map of New Zealand and a bird's silhouette.
If you tilt the note, the window's colors change and there is a shining bar across one of the birds on the note. In addition, you can also feel raised print on the banknote.
How New Zealander's Use Their Money
According to the Reserve Bank of New Zealand, 96% of the adult population uses cash, where the older a citizen is, the more likely they are to use cash. In addition, approximatey 80% of citizens have cash in their wallet.
If you're heading over to New Zealand, you can reserve your currency online with CXI to pick up before you go!
About Currency Exchange International
Currency Exchange International, CXI, is the leading provider of comprehensive foreign exchange services, risk management solutions and integrated international payments processing technology in North America. CXI's relationship-driven approach ensures clients receive tailored solutions and world-class customer service. Through innovative and trusted FX software platforms, CXI delivers versatile foreign exchange services to our clients, so that they can efficiently manage and streamline their foreign currency and global payment needs. CXI is a trusted partner among financial institutions, corporations and retail markets around the world. To learn more, visit: www.ceifx.com