7 Hottest International Travel Trends to Watch in 2017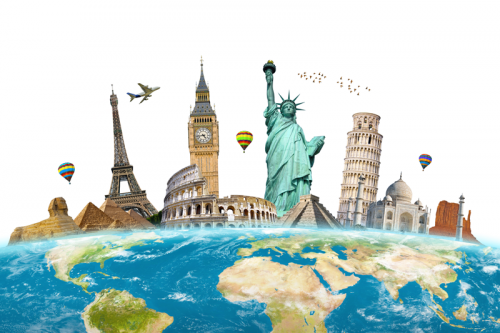 Ordering foreign currency online is easy with OnlineFX.
While some might travel for leisure, others travel for business. Either way, Summertime is right around the corner, and we all know what that means for international travelers.
So we decided to take a closer look at some of the hottest international travel trends to give you a bigger picture of what to expect over the next couple of months and years.
1. Travel Volume Spikes in Upward Trend
Overall, forecasts suggest the total travel volume will spike in an upward trend at around 1.8 percent. This is great news for all of us, yet there are still some underlying factors we need to consider.
First, international travel to the U.S. has somewhat declined 6.5 percent due to President Trump's executive orders on visas and immigration issued on January 27. On the other hand, thanks to domestic travel it's expected to grow at a rate of 2 percent.
2. Strong U.S. Dollar Appreciates Against Major Currencies
Second, U.S. travel economists recommend taking this information lightly because a strong U.S. dollar, combined with a weakening global economy, means it was already having an impact and any effects of executive orders couldn't have shown up automatically in economic data.
3. U.S. Key Inbound Markets Are Sensitive to Exchange Rates
Another factor to take into account is that many of the U.S. key inbound markets are sensitive to exchange rate movements. A recent report highlights currency movements between the U.S. and some of the top inbound markets. This chart demonstrates the year to date performance of currency exchange rates against the U.S. dollar.
4. International Travel Heats Up Million Dollar Moments
Did you know direct spending by resident and international travelers in the U.S. averaged $2.7 billion a day, $113.1 million an hour, $1.9 million a minute and $31,400 a second? To break this down, each international traveler spends approximately $4,360 when they visit the U.S. and stay on average 18 nights.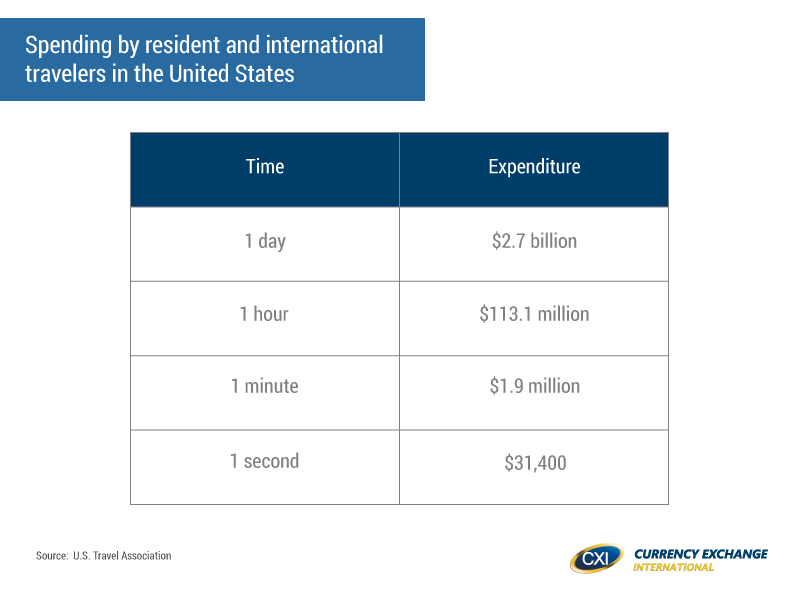 5. What are the top leisure travel activities for international travelers?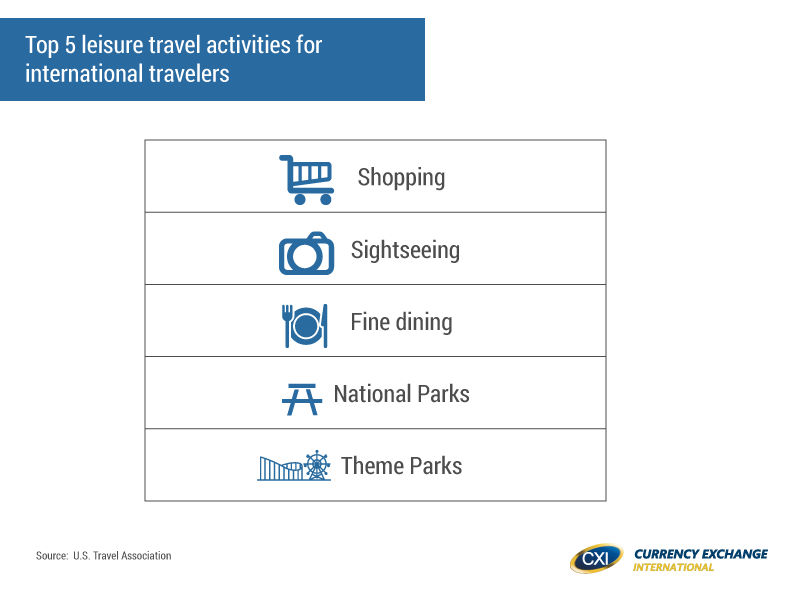 6. What are the top international markets traveling to the United States?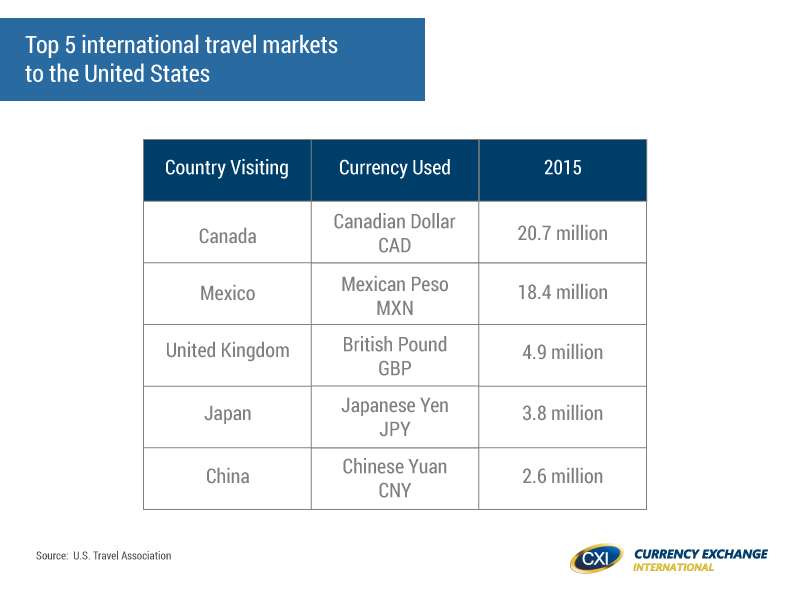 7. What are the top high-growth travel markets forecasted through 2021?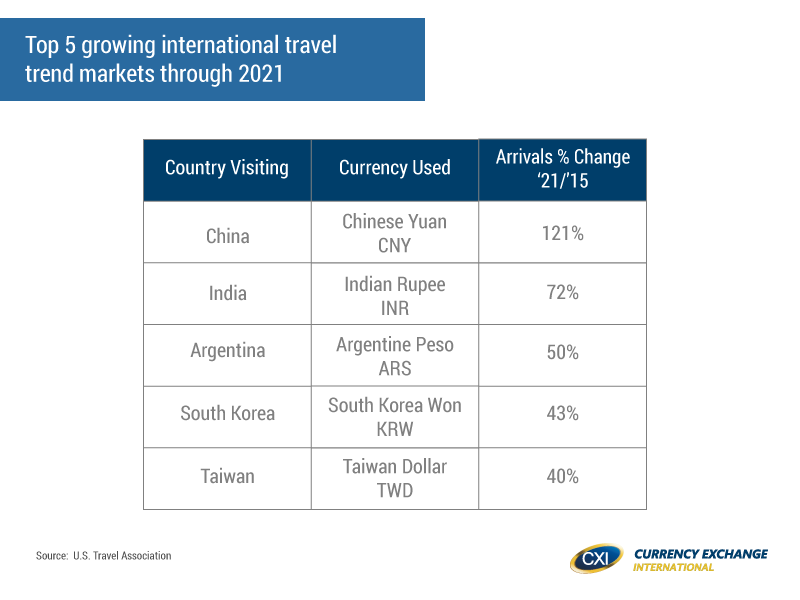 About Currency Exchange International
Currency Exchange International (CXI) is a leading provider of foreign currency exchange services in North America for financial institutions, corporations and travelers. Products and services for international travelers include access to buy and sell more than 90 foreign currencies, multi-currency cash passport's, traveler's cheques and gold bullion coins and bars. For financial institutions and corporations, our services include the exchange of foreign currencies, international wire transfers, global EFT, the purchase and sale of foreign bank drafts, international traveler's cheques, and foreign cheque clearing through the use of CXI's innovative CEIFX web-based FX software www.ceifx.com