An Inside Look at the Australian Dollar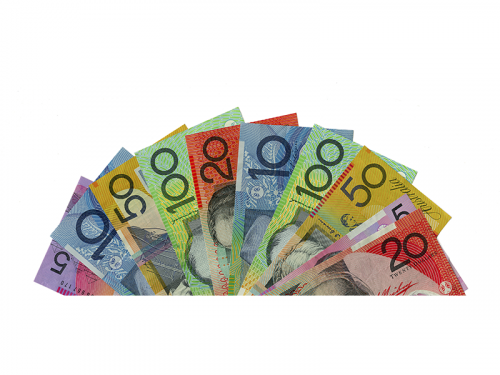 Australia has been at the forefront of banknote technology since they introduced the first banknote in the world to be printed on a non-fibrous polymer substrate.
However, their efforts to perfect banknote security is always evolving. "Since 1913 when the first Australian banknotes were printed, there have been seven complete series issued."
We are still seeing the continued enhancements of the Australian dollar today as the eighth series is currently in the process of being released. Here's a look at where the Australian dollar has been and where it's headed.
Why Australia's Currency Needed Change
After a major counterfeiting threat in 1966, The Reserve Bank began searching for a way to enhance the security of banknotes. After working with CSIRO to come up with a new technology, they developed the polymer note with a hologram-like security feature.
The new polymer series was issued between 1992 and 1996. These colorful banknotes started a new era of banknote technology as now countries all over the world are producing polymer notes. Now, Australia's banknotes are being upgraded once again to incorporate even more advanced security features and designs.
The Eighth Series
The Reserve Bank of Australia began releasing this new series in September of 2016, with the $5 banknote. Since then, they released the $10 in 2017 and the $50 doesn't remain far behind. Each banknote in the series features a different species of native Australia wattle and bird.
Every note in the eighth series has a clear top to bottom window containing multiple security features such as fluorescent ink and images that change when you tilt the bill. Each banknote in this series also includes excerpts microprinted in the colored background. Also, to aid vision-impaired users, the series features a tactile feature to differentiate the notes.
New $50 Banknote
2018 is the year for the release of the new $50 banknote. The note is set to become legal tender in October of this year. It features David Unaipon, an inventor and Australia's first published Aboriginal author, and Edith Cowan, the first female member of an Australian parliament. Many of the design elements on the banknote incorporate symbols representing their work.
Below you can see an image of the $50 note that has been released. On the left side you can see the clear window that contains a holographic image at the top with a swan underneath only visible under a UV light. You can also see the tactile feature in the top left hand corner of the front of the bill.
While the emergence of this new series is exciting for Australia, keep in mind that the seventh series notes are also still currently in circulation. Both series of the bills will continue to circulate until the Reserve Bank of Australia says otherwise. Once the eighth series is completed, it will however, become less common to find notes from the seventh series.
About Currency Exchange International
Currency Exchange International (CXI) is a leading provider of foreign currency exchange services in North America for financial institutions, corporations and travelers. Products and services for international travelers include access to buy and sell more than 90 foreign currencies, multi-currency cash passport's, traveler's cheques and gold bullion coins and bars. For financial institutions and corporations, our services include the exchange of foreign currencies, international wire transfers, global EFT, the purchase and sale of foreign bank drafts, international traveler's cheques, and foreign cheque clearing through the use of CXI's innovative CEIFX web-based FX software www.ceifx.com