Authorization Will Be Needed to Travel Europe in 2021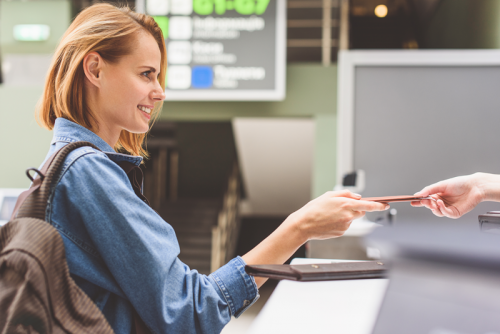 Ordering foreign currency online is easy with OnlineFX.
Beginning in 2021, visiting certain parts of Europe will require more authorization from the European Union for United States citizens. While you're here, don't forget to check out everything you need to know about the five trusted travelers programs. 
The New European Travel Information and Authorization System
The EU is creating a European Travel Information and Authorization System (ETIAS). This sytem will require a pre-travel screening in order to prevent security and migration risks.
This is an issue because of the visa-free access to the Schengen area, which consists of 26 European countries that are border-free. Currently, travelers are able to pass through countries freely.
Who Will Be Affected?
Right now, there is no EU visa required for trips of less than 90 days for Americans. But, starting in 2021, not only will Americans be affected, but travelers from over 60 countries will need to apply for the ETIAS before entering any countries in the Schengen area.
These countries include Canada, Japan, and Mexico. 
The New Process
Travelers with no visa will need to apply for an ETIAS authorization prior to visiting the Schengen area. To find out eligibility requirements, and how to complete an ETIAS application form visit their page here.
You can sign up to receive an email notification when the online visa will be available to apply. "Completing the online application should not take more than 10 minutes with automatic approval being given in over 95% of cases," said the European commission in a statement.
The online application is expected to cost 7 euros. Once approved, it will be valid for three years. The ETIAS will be handled similar to the American Electronic System for Travel Authorization.
What is #ETIAS, and what it isn't?
When will it be operational?
How much will it cost?

Check the official @EU_Commission FAQ: https://t.co/1Lk0mA27m4

Spoiler: it is not a visa, it is not operational yet, and it will be cheap.@CNNPolitics @NPR @FoxNews @NewsHour @thehill pic.twitter.com/9D8VgqgBh4

— EU in the US (@EUintheUS) March 10, 2019
About Currency Exchange International
Currency Exchange International (CXI) is a leading provider of foreign currency exchange services in North America for financial institutions, corporations and travelers. Products and services for international travelers include access to buy and sell more than 90 foreign currencies, multi-currency cash passport's, traveler's cheques and gold bullion coins and bars. For financial institutions and corporations, our services include the exchange of foreign currencies, international wire transfers, global EFT, the purchase and sale of foreign bank drafts, international traveler's cheques, and foreign cheque clearing through the use of CXI's innovative CEIFX web-based FX software www.ceifx.com