Best Places To Stay in Barcelona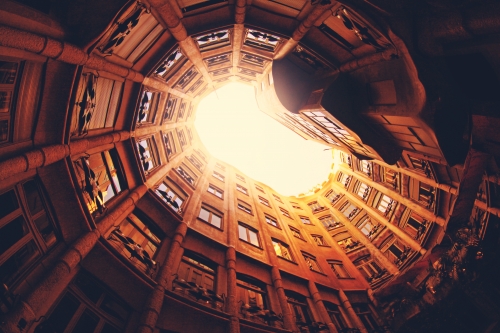 Barcelona is an enchanting seaside city with boundless culture, fabled architecture, and a world-class drinking and dining scene. 
Barcelona is divided into districts but most people tend to refer to their "Barri", the neighborhood in which they live. It's a real mix of ancient and modern often side by side. There is no land left to build on, so the only way to expand is to pull something down and build something higher.
As darkness falls, live music transforms the city: the rapid-fire rhythms of flamenco, brassy jazz spilling out of basements, and hands-in-the-air indie-rock at vintage concert halls.
Add to all this Catalan creativity, bohemian bars and stunning nearby getaways and you have, quite simply, one of the world's most captivating cities.
Looming behind the city, the rolling forest-covered Collserola Hills provide a scenic setting for hiking, mountain biking or just admiring the view.
Closer to the city centre, hilltop Montjuïc offers endless exploring amid botanic and sculpture gardens, an old castle and first-rate museums with panoramic views at every turn.
Towering temple columns, ancient city walls and subterranean stone corridors provide a window into Roman-era Barcino.
Barcelona has also long inspired artists, including the likes of Salvador Dalí, Pablo Picasso and Joan Miró, whose works are in bold display in the city's myriad museums. 
Here are the best places to stay in Barcelona. Do you have a Barcelona hotel gem you'd like to share? Let us know below.
Also, here are 18 free things to do while you're there too.