CXI Certified: Top 5 Things to do in Orlando, Florida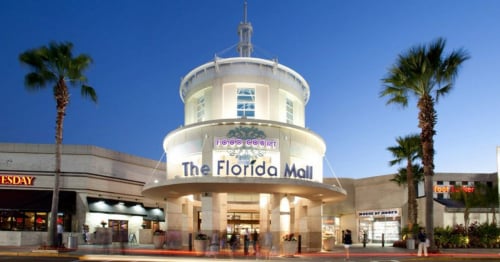 Ordering foreign currency online is easy with OnlineFX.
It's time to break out the fine crystal because CXI Florida Mall is celebrating its 15th Anniversary of being in business. It was in October 2004 when CXI began conducting transactions.
Other notable events at this time were Vice President Dick Cheney and Senator John Edwards having a debate, Scottie Pippen retiring from the NBA, and Shark Tale was the #1 movie at the box office.
I think that it is safe to say that CXI opening up their doors this month was the most exciting thing to happen. Speaking of exciting things, check out some of these hotspots!
For a fine dining experience, visit Ocean Prime for some of the best steaks and seafood in the area.
The Florida mall has great designer brands, but it also has the Crayola Retail store which has their Crayola Experience. It's great for families with kids to see how crayons are made, and they can even make their own.
Best Venue for Live Entertainment - The Abbey Orlando
The Abbey may seem small, but that makes the performances that much more intimate. It's great watching bands from all kinds of genres perform here.
Not your typical museum, but the Chocolate Museum & Cafe has some interesting sculptures made out of chocolate. They teach the history of chocolate and cacao, and then of course there are all of the samples to try. Sweet knowledge for your sweet tooth.
For a great place that locals love, check out Tavern at the Creek. Fun atmosphere and great cocktails served by excellent staff.
About Currency Exchange International
Currency Exchange International, CXI, is the leading provider of comprehensive foreign exchange services, risk management solutions and integrated international payments processing technology in North America. CXI's relationship-driven approach ensures clients receive tailored solutions and world-class customer service. Through innovative and trusted FX software platforms, CXI delivers versatile foreign exchange services to our clients, so that they can efficiently manage and streamline their foreign currency and global payment needs. CXI is a trusted partner among financial institutions, corporations and retail markets around the world. To learn more, visit: www.ceifx.com