Cruise Giant Carnival To Soon Launch Sailings To Cuba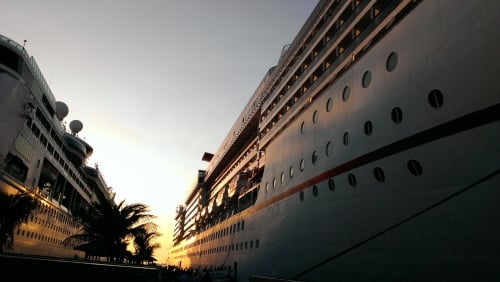 The world's largest cruise company intends to begin traveling to Cuba in May 2016. The announcement comes in the wake of the Obama administration's recent moves to restore diplomatic ties with Cuba and loosen rules for U.S. travel to the island nation.
While leisure travel to Cuba including traditional cruises still is banned under the USA's five-decade-old embargo, U.S. travelers who fall under one of 12 approved categories now can legally visit the country without needing a license in advance.
Says the new Cuba cruises will be offered on fathom's single ship, the 710-passenger Adonia, and provide "Cultural, artistic, faith-based and humanitarian exchanges between American and Cuban citizens" - meeting the definition of people-to-people travel.
Traveling for humanitarian projects and religious activities also are among the 12 approved categories of travel to Cuba.
The announcement comes just two weeks after package tour giant Apple Vacations announced plans to start people-to-people tours to Cuba, joining a growing number of land-based tour companies offering such trips.
For the day when the U.S. embargo of Cuba is lifted and the company's mass-market brands such as Carnival and Princess can begin offering traditional-style cruises to the island.
Now over to you:
Will you be joining the first cruise to Cuba? Have you already traveled there before, or will it be your first time? Would you rather travel by air or sea? What's the number one thing on your to-do list while you're there? Share your opinions in the comments below.