Chile Named Best Country to Visit in 2018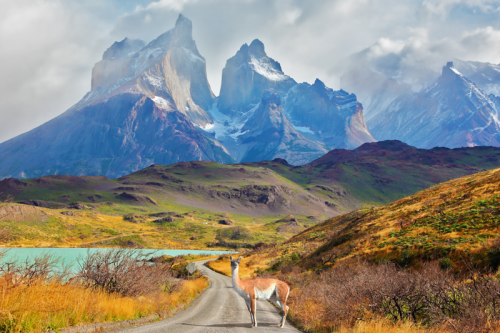 Ordering foreign currency online is easy with OnlineFX.
Recently, Chile has been gaining more recognition as a top choice destination. In the past year it has been voted Best Adventure Tourism Destination in the World by the World Travel Awards.
Santiago ranked in National Geographic's top 21 "places you need to visit in 2018," and Chile made the top of Lonely Planet's "Best in Travel 2018" collection.
This is great news for Chile as the government has been working towards making the country more marketable as a tourism destination. In 2016, they had a record-breaking influx of 5.5 million foreign tourists.
Whether it's the beauty of the country, or the hospitality of its people, let's look at what makes Chile stand out so much.
Santiago
Santiago specifically stands out in making visiting Chile so intriguing. Having been ranked in National Geographic's list of "Places You Need to Visit in 2018," Santiago was included for its cultural art.
With outdoor urban art galleries and Chilean-style street art, you can embrace Chilean culture in neighborhoods such as Bellavista, Brasil, and Yungay.
Ski Resorts
The Montana Nevados de Chillan resort received one of the best in the world awards at the World Ski Awards in 2017.
This resort has 1,400 acres of slopes, 13 ski lifts, and over 30 runs. Nevados de Chillan is actually home to the longest ski run in South America.
Route of Parks
In Chile's efforts to expand their national parks, they have actually been putting together the "Route of Parks" to connect 17 different national parks in Chile.
This is not only exciting for tourists, but for Chileans as well. This places a strong importance on the preservation of Chile's fascinating landmarks.
Stargazing
Channel your inner astronomer, gazing at the Chilean night sky. Because of Chile's dry desert atmosphere, mixed with a low level of light pollution from cities, it is very easy to get a great view of the spectacular northern sky at night.
Most professional observatories in Chile are actually open for tourists one day each week, usually on Saturdays.
As you can tell, these are just a few of the highlights that make Chile a great travel destination. Whether you're planning a family trip or travelling solo, there is so much adventure Chile has to offer.
About Currency Exchange International
Currency Exchange International (CXI) is a leading provider of foreign currency exchange services in North America for financial institutions, corporations and travelers. Products and services for international travelers include access to buy and sell more than 90 foreign currencies, multi-currency cash passport's, traveler's cheques and gold bullion coins and bars. For financial institutions and corporations, our services include the exchange of foreign currencies, international wire transfers, global EFT, the purchase and sale of foreign bank drafts, international traveler's cheques, and foreign cheque clearing through the use of CXI's innovative CEIFX web-based FX software www.ceifx.com