China Escalates Efforts to Support the Yuan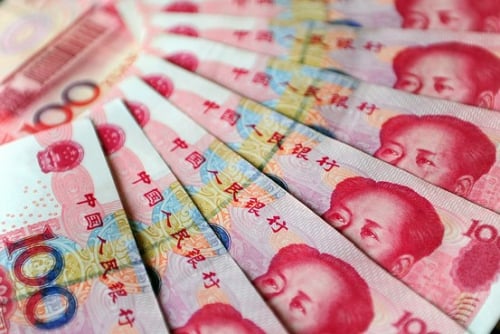 In contrast to its debt buildup, China is looking to instill confidence in its economy. Increasing the value of the yuan against the dollar and intervening in the offshore market are just a couple of the beginning efforts the central bank has implemented. Here's a look at the impact this decision is having on the economy.
After a lengthy buildup of debt, the People's Bank of China has taken action. So far, by controlling their rate, they have been able to result in a 2% gain against the dollar. "What the PBOC is telling investors is that the [yuan] can appreciate against the U.S. dollar," said Larry Hu, China economist at Macquarie Group Ltd.
Looking For International Payments Solutions?
Get access to our free whitepaper and unlock everything you're missing.
Learn More
The bank has been updating the method being used to set the currency's daily fix in order to avoid instabilities in the yuan. While focusing on increasing their value against the dollar, "the Chinese yuan has weakened considerably against other currencies, helping its exports recover and deflationary pressure ease," according to MarketWatch.
This year they have been focusing on cutting outflows; however, April raised concern when they began to rise up again. Although, in comparison to last year, Emre Tiftic, an economist at the Institute of International Finance found that this April's outflow still remained lower.
It is evident that China's Central Bank is actively taking measures to avoid losing confidence in its economy at a time when many investors are raising concern. From putting systems in place to increasing its value against the dollar to controlling outflows, China is stepping up its support for the yuan.
About Currency Exchange International
Currency Exchange International (CXI) is a leading provider of foreign currency exchange services in North America for financial institutions, corporations and travelers. Products and services for international travelers include access to buy and sell more than 90 foreign currencies, multi-currency cash passport's, traveler's cheques and gold bullion coins and bars. For financial institutions and corporations, our services include the exchange of foreign currencies, international wire transfers, global EFT, the purchase and sale of foreign bank drafts, international traveler's cheques, and foreign cheque clearing through the use of CXI's innovative CEIFX web-based FX software www.ceifx.com