China's Foreign Exchange Reserves on the Rise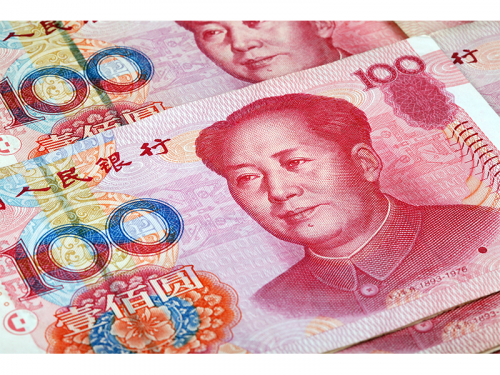 Ordering foreign currency online is easy with OnlineFX.
After some changes in outflow practices, China is beginning to see a much desired rise in their foreign exchange reserves. Hitting over $3 trillion, China's foreign exchange reserves are they highest they've been in nine months. From tougher regulations to possible disposal of some assets for firms, China is continuing to make every effort to continue to increase its strength in the foreign market.
With the current state of the yuan being so uncertain, many investors were looking elsewhere to find greater returns. The strength of the yuan against the dollar greatly affects where investors are taking their money. With this kind of pressure, Beijing has focused on buying back yuan and heightening regulations regarding private individual foreign property purchases.
Chinese firms face the possibility of being asked to dispose some of their overseas assets as regulators dig deeper. With this in mind, some firms have already taken it upon themselves to sell some of these assets. Other companies, however, have just focused on buying less. "Outbound mergers and acquisitions dropped 43 percent to $74 billion in the first half this year, according to financial markets platform Dealogic."
By cracking down on the outbound flow of the yuan, China is seeing an extensive impact both at home and abroad, according to CNBC. When we talked about the status of the yuan in relation to the dollar in June, we saw the yuan started to see a 2 percent gain against the U.S. dollar. Now it has reached 3.4 percent against the dollar, evidence of the success of China's efforts.
It is clear that China's efforts have not gone unnoticed. An increase in their foreign exchange reserves as well as the increase in their strength against the dollar have shown the success so far. It doesn't seem like Beijing is ready to let up on their efforts anytime soon.
Get more foreign currency news >>
About Currency Exchange International
Currency Exchange International (CXI) is a leading provider of foreign currency exchange services in North America for financial institutions, corporations and travelers. Products and services for international travelers include access to buy and sell more than 90 foreign currencies, multi-currency cash passport's, traveler's cheques and gold bullion coins and bars. For financial institutions and corporations, our services include the exchange of foreign currencies, international wire transfers, global EFT, the purchase and sale of foreign bank drafts, international traveler's cheques, and foreign cheque clearing through the use of CXI's innovative CEIFX web-based FX software www.ceifx.com