China's Currency Creeps Closer Towards Growth
Ryan
September 28th, 2015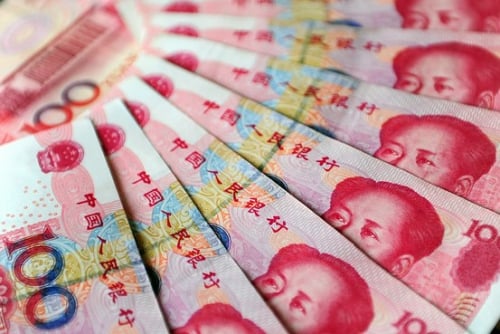 The International Monetary Fund is creeping closer to including China's yuan in an elite basket of reserve currencies, with the US and other major shareholders likely to back the move unless IMF staff make a surprise recommendation against inclusion.
Remaining technical hurdles, concerns over Beijing's heavy handed intervention in markets and poor communication of reforms such as the changes to its foreign exchange regime that set off a bout of turmoil in global financial markets last month, are causing nervousness within the IMF.
The caution has prompted some IMF staff to raise the possibility that a vote by the fund's board due to take place in November could be delayed into early next year to give China more time to deliver reforms and build credibility at a time when many outside observers have grown skeptical.
A move to include the yuan in the basket used to value the IMF's de-facto currency, the Special Drawing Rights, would represent its biggest shake up since the creation of the euro, which together with the dollar, yen and British pound now makes up the elite club.
A move to delay the actual decision over whether to include the yuan even for a few months beyond this year would raise questions about whether the IMF was giving China special treatment.
The IMF has two main criteria for measuring whether to include a currency in the SDR basket: the country's role as a major trading economy and whether its currency is "Freely usable".
The big question for the IMF is not China's capital controls but whether, in practical terms, member countries in crisis would be able to use the yuan if needed.
Changing the SDR basket requires the support of 70 per cent of IMF shareholders, meaning the US, which holds 16.7 percent of voting shares, does not have its usual veto.
"The Chinese have made up their mind to be part of this," says Meg Lundsager, who until last year was the US representative on the IMF's executive board.
Over to you
Where do you think China stands on its role as a major trading economy? Do you agree or disagree that China's currency is 'freely usable'? Would member countries in crisis be able to use the yuan if needed? Share your opinion and thoughts in the comments below.
About Currency Exchange International
Currency Exchange International (CXI) is a leading provider of foreign currency exchange services in North America for financial institutions, corporations and travelers. Products and services for international travelers include access to buy and sell more than 80 foreign currencies, multi-currency cash passport's and traveler's cheques. For financial institutions, our services include the exchange of foreign currencies, international wire transfers, purchase and sale of foreign bank drafts, international traveler's cheques, and foreign cheque clearing through the use of CXI's innovative CEIFX web-based FX software https://www.ceifx.com.