6 Essential Elements To Every Winning Team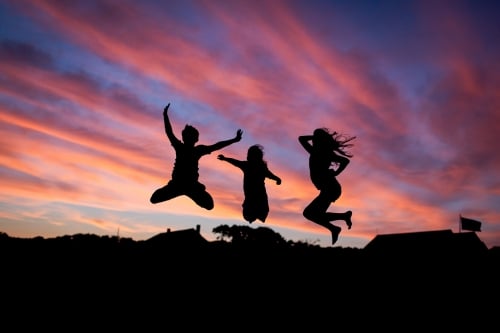 Motivation comes from two places - intrinsic, which comes from within, and extrinsic, which comes from external forces.
The best coaches' on the ball field and the best leaders in the office understand that to build a truly winning culture, you need to create an intrinsic motivation.
How do you instill that passion? Here are six lessons to learn from coaches to foster intrinsic motivation in your office.
1. Link individual to team success.
Motivation soars when athletes know their actions can make the difference between a team win and a loss.
2. Shoot for 'small wins.'
There's important reasoning behind this: psychologist Karl Weick says goals can be counterproductive to motivation.
3. Practice makes perfect.
As athletes notice their skills improving, their intrinsic motivation grows and they work harder.
4. Build relationships.
Great managers create bonds that spread among team members. It means making a concerted effort to understand them, their strengths, weaknesses, passions and fears.
5. Praise the effort, not the outcome.
Too much generalized praise such as "You're awesome" and "You're a rock star!" can actually decrease motivation.
6. Have fun.
The most motivated teams are also the happiest. So what comes first: the motivation or the enjoyment?
Economic expert Andrew J. Oswald studied the impact of happiness on productivity and found that a positive mindset can improve performance; therefore, intrinsic motivation is essential for high-performing teams.
This article originally appeared on entrepreneur.com
Over to you
Do you believe in intrinsic or extrinsic forces? What are some of the best practices you have used to create a positive work environment that motivates employees? What form of motivation works best with you? Why? Share your opinion and thoughts in the comments below.
About Currency Exchange International
Currency Exchange International (CXI) is a leading provider of foreign currency exchange services in North America for financial institutions, corporations and travelers. Products and services for international travelers include access to buy and sell more than 80 foreign currencies, multi-currency cash passport's and traveler's cheques. For financial institutions, our services include the exchange of foreign currencies, international wire transfers, purchase and sale of foreign bank drafts, international traveler's cheques, and foreign cheque clearing through the use of CXI's innovative CEIFX web-based FX software https://www.ceifx.com.