Puerto Rico Enters An Economic Death Spiral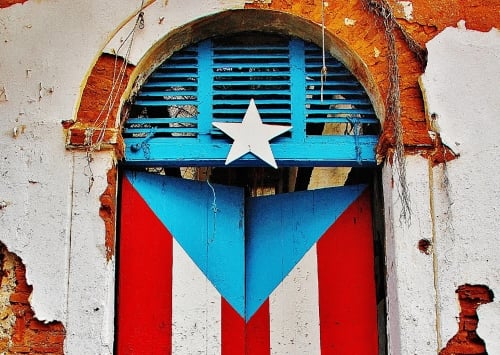 photo by xavierito
Puerto Rico has been dubbed "America's Greece." The default is a historic moment in Puerto Rico's economic "Death spiral," a term the island's governor, Alejandro Garcia Padilla, has used.
Padilla has put together a team to come up with a plan to restructure Puerto Rico's debt crisis by the end of the summer.
"I wouldn't imagine having the same quality of life in Puerto Rico at the moment and that saddens me," Rodriguez said.
On Monday, Puerto Rico had to make a monthly debt payment of $483 million.
Puerto Rico paid all its debt due except the $58 million due to creditors of its Public Finance Corporation.
The government is strategically choosing not to pay the PFC debt because the entities that own the debt, credit unions and ordinary Puerto Ricans, have little legal power to fight back in court.
Puerto Rico has the same amount of outstanding debt as New York.
With Puerto Ricans leaving the island in droves to look for jobs on the mainland, it only shrinks the tax base further, making it harder for the island to pay its debts.
"At some point the economy and the way of living in Puerto Rico, it's so bad that you start going crazy."
This article originally appeared on money.cnn.com
Over to you
How do you think this will effect the U.S. economy? Do you belive this situation is better or worse than what happened in Greece? What do you think should be done in order to help Puerto Rico's situation? How will this effect travel and tourism for the island? Share your opinion and thoughts in the comments below.
About Currency Exchange International
Currency Exchange International (CXI) is a leading provider of foreign currency exchange services in North America for financial institutions, corporations and travelers. Products and services for international travelers include access to buy and sell more than 80 foreign currencies, multi-currency cash passport's and traveler's cheques. For financial institutions, our services include the exchange of foreign currencies, international wire transfers, purchase and sale of foreign bank drafts, international traveler's cheques, and foreign cheque clearing through the use of CXI's innovative CEIFX web-based FX software https://www.ceifx.com.