Florida's Best Kept Travel Tips and Secrets in Orlando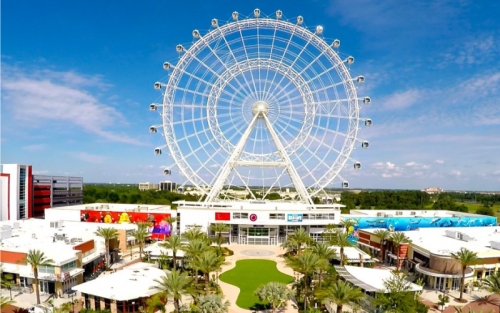 Ordering foreign currency online is easy with OnlineFX.
While Florida is known for its theme parks and beaches, there is so much more to do that makes Florida such a popular travel destination.
Whether you're looking to spend time outdoors or want to find the best places to eat, there are so many hidden gems in Florida that go undiscovered by many.
So, whether you live in Florida and want to find something new to do or you're traveling here for the first time, here are some great places and activities to check out!
Botanical Gardens
Florida has some beautiful gardens if you're looking to be outdoors. If you're staying in Orlando but need a break from the busy attractions, you can head over to Harry P. Leu Gardens. Leu Gardens has over 50 acres for you to explore. You could spend a whole day here and still not get through the garden's 12,000 plants in a single visit!
Another amazing garden is located in Lake Wales, FL. Bok Tower Gardens is a great place to view lush landscapes and unique architecture. There are also great opportunities for bird watching, geocaching and hiking. Don't forget to check out the Singing Tower where concerts from the 60-bell carillon fill the garden daily.
Natural Springs
If you're looking to be outside and on the water without heading to the beach, a trip to the Springs is the way to go. At Wekiva Springs State Park you can canoe or kayak down the river, hike along their trails, or even just plan a family picnic! They also have a great swimming area and you won't have to worry about a riptide.
Another great Spring to visit is at Kelly Park. In Rock Springs you can rent a tube and float down the ¾ mile-long run. In addition to tubing, Kelly Park also has canoe and kayak rentals to explore the Springs.
Orlando Eye
The Orlando Eye is one of the newest attractions in Orlando. You can enjoy the day with 360 degree views of the city. These are spectacular views you don't want to miss while you're in town. If you didn't know, you can also exchange your foreign currency with CXI at the Orlando Eye while you visit.
Where to Shop
The Florida Mall is known as one of Orlando's largest malls. With over 250+ retail, dining, and entertainment options, you're sure to one day need a place to exchange your currency. Be sure to stop by CXI at The Florida Mall before or after your next trip.
Where to Eat
Winter Park is a great place to be if you're looking for a memorable dining experience. With a variety of high-end restaurants and gorgeous outdoor seating you'll find everything from great brunch places like Briarpatch on Park Avenue to wonderful lakeside dinners at places like Hillstone. We recommend strolling down winter park for a variety of restaurants, patio seating, coffee shops, and boutiques.
If you're looking for something a little less fancy, Food Trucks show up regularly around Orlando. You can find them at the Fashion Square Mall on the second Sunday every month from 5pm – 9pm or catch them in Windermere the last Friday of each month at 520 Main St. from 5pm – 9:30pm.
Visit Mount Dora
Mount Dora is a small historic town in Florida full of hidden gems that make it perfect for a day trip. From local cafes and restaurants like The Windsor Rose Tea Room and Restaurant to unique art galleries and markets, there is so much to explore. Cupcakes Delight is a great local bakery that has about 32 cupcake flavors total in rotation.
Another great spot in Mount Dora is Gilbert Park where there is a small lighthouse. Gilbert Park is where many of Mount Dora's annual festivals are held. You can catch the Arts Festival on the first weekend in February or the Blueberry Festival at the end of April!
So, before you fill your whole trip with Disney and tanning on the beach, take some time to discover all that Florida has to offer! You can still have fun in the sun without getting caught up in the crowds of tourists that visit Florida each and every day.
About Currency Exchange International
Currency Exchange International (CXI) is a leading provider of foreign currency exchange services in North America for financial institutions, corporations and travelers. Products and services for international travelers include access to buy and sell more than 90 foreign currencies, multi-currency cash passport's, traveler's cheques and gold bullion coins and bars. For financial institutions and corporations, our services include the exchange of foreign currencies, international wire transfers, global EFT, the purchase and sale of foreign bank drafts, international traveler's cheques, and foreign cheque clearing through the use of CXI's innovative CEIFX web-based FX software www.ceifx.com