How to Know If Your Currency Is Counterfeit or Not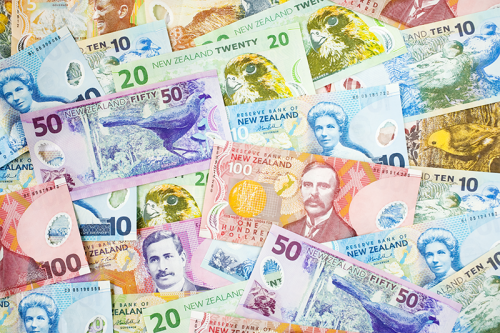 Ordering foreign currency online is easy with OnlineFX.
Even with heightened security, it appears that counterfeit money is still an issue we face today. However, many of us may not even know the common signs of counterfeit notes. Based on what currency you use, it is important to note the key features that are included in genuine printed notes.
Material
Many countries have begun to adopt plastic banknotes. It is important that you are aware if the currency you are using is currently made using paper or plastic. This idea of polymer notes originated in Australia and has spread to over 20 countries including England, Canada, Fiji, New Zealand, and Romania.
Watermarks and Embossed Features
A variety of banknotes use watermarks to differentiate themselves from counterfeit notes. For example, paper banknotes in Mexico reveal a silhouette image when you view the note through a back-light.
Another example of this is found on every note higher than $1 USD. On the right side of each note you can find a face that matches the portrait on the note, except in the case of the $5 bill where the watermark is actually a large 5.
For the newer polymer notes, an embossed feature is typically added rather than the watermarks that are able to be used on paper bills.
An example of this can be found on the Australian banknotes. Each banknote includes a clear window on the $10 banknote and reveals a wave pattern on the $20, $50, and $100 banknotes show the value of the banknote.
Holograms
Banknotes such as the euros contain a holographic element on every genuine note. The hologram found on euros show the value of the bank and the euro symbol.
If you look at the 1,000 tenge note of Kazakhstan, you can also find an intricate holographic design for added security. Knowing what holographic features are included on your banknotes are important in identifying counterfeit notes.
Raised Ink
Another way to identify a counterfeit note is simply by feeling the note. Some banknotes use a special raised ink, like on Australia's banknotes. You can also feel this raised ink on the U.S. $20 bill. If you lightly run your fingernail over Jackson's cloak, below and around his chin you will find that you can feel little ridges.
Counterfeit Detector
If you are ever in doubt about the legitimacy of a banknote and can't differentiate it by the features above, you can always use a counterfeit detection light. A UV detector verifies the UV marks that are included in banknotes. If the UV printed images glow under the UV light, then the banknote is expected to be authentic.
As you can see, there are a variety of ways you can determine if a banknote is counterfeit. However, the key is being knowledgeable of what features are found on genuine banknotes. If you do suspect you have a counterfeit bill, you should report it immediately to the police or U.S. secret service.
About Currency Exchange International
Currency Exchange International (CXI) is a leading provider of foreign currency exchange services in North America for financial institutions, corporations and travelers. Products and services for international travelers include access to buy and sell more than 90 foreign currencies, multi-currency cash passport's, traveler's cheques and gold bullion coins and bars. For financial institutions and corporations, our services include the exchange of foreign currencies, international wire transfers, global EFT, the purchase and sale of foreign bank drafts, international traveler's cheques, and foreign cheque clearing through the use of CXI's innovative CEIFX web-based FX software www.ceifx.com