New Currency Swap Agreement Signed by Bank of Canada and Bank of Korea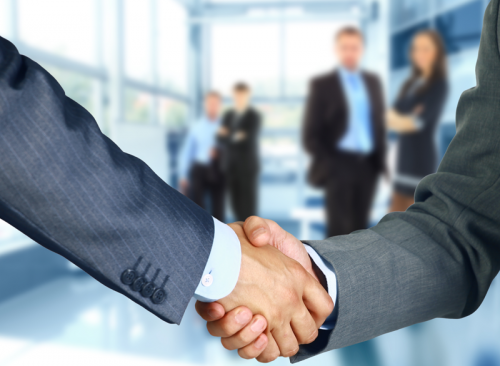 On November 15, 2017 the Bank of Canada and the Bank of Korea signed a bilateral liquidity swap agreement. This agreement is set to be effective immediately, and will benefit both Canada and Korea should the need arise.
What Is a Currency Swap?
What Caused The Currency Swap Agreement?
The agreement has emerged about a month after South Korea and China's currency swap agreement almost expired, but then received an extension.
Roughly a month before Canada and South Korea announced their bilateral liquidity swap arrangement, South Korea and China's eight-year-old currency swap agreement expired.
At the beginning of the expiration week, "South Korean policy makers said bilateral discussions to renew the deal were still under way." By the end of the week, the deal had been renewed. 
South Korea's Other Currency Swap Agreements
Separate from South Korea's deal with China, they also sustain separate currency swap deals with these other countries:
Australia

United Arab Emirates

Malaysia

Indonesia 
South Korea is also part of the Chiang Mai Initiative, which is a multilateral currency swap agreement among Asian nations.
South Korea's Currency Swap Agreement with Canada
South Korea's newest deal with Canada allows for the provision of liquidity in each jurisdiction to support domestic financial stability should market conditions warrant, according to the Bank of Canada's press release.
The agreement does this by enabling the Bank of Canada to provide Canadian dollars to South Korean financial institutions, and for the South Korean bank to provide Korean won to financial institutions in Canada.
The Currency Swap Agreement Terms
It's the first of its kind to be signed between Canada and South Korea. There is no limit on liquidity provisions as well as no expiration date. Just like South Korea, Canada also has many similar standing swap agreements, including one with the United States.
As you can see, while Canada and Korea have just formed their own currency swap agreement, these arrangements have been ongoing between them and other countries for years. This is important in their financial stability as it provides a safety net for any crisis that may arise over time.
Looking For International Payments Solutions?
Get access to our free whitepaper and unlock everything you're missing.
Learn More
About Currency Exchange International
Currency Exchange International (CXI) is a leading provider of foreign currency exchange services in North America for financial institutions, corporations and travelers. Products and services for international travelers include access to buy and sell more than 90 foreign currencies, multi-currency cash passport's, traveler's cheques and gold bullion coins and bars. For financial institutions and corporations, our services include the exchange of foreign currencies, international wire transfers, global EFT, the purchase and sale of foreign bank drafts, international traveler's cheques, and foreign cheque clearing through the use of CXI's innovative CEIFX web-based FX software www.ceifx.com