One Star House Party: 20 Countries in 20 Months for 1 Pop-Up Restaurant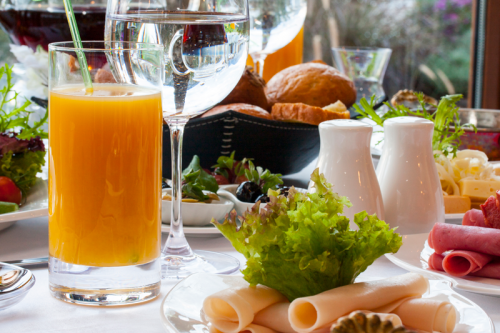 Ordering foreign currency online is easy with OnlineFX.
Have you ever visited a traveling restaurant? Say hello to One Star House Party. It's a travelling pop-up restaurant and they're traveling for 20 months to 20 different countries.
At each location they create a whole new restaurant and menu. They've already reached nearly half of their goal to reach 20 countries, and their next stop will be back in their hometown: Glasgow, Scotland!
How did One Star House Party Start
One Star House Party was created by a trio made up of former NOMA chef, James Sharman, and husband and wife team Kevin and Trisha McCrae.
They originally created a pop-up restaurant in Hong Kong, followed by another in New York. This experience inspired them to complete a world tour where they discovered unique cuisine around the world.
How Does One Star House Party Work
In each country, they create a menu inspired by the ingredients they find there. So far, they have traveled to China, Vietnam, Thailand, Everest Base Camp, India, Oman, and South Africa.
They have met with local chefs who teach them certain techniques used in their country. "They describe the experience as using food to show people their travels instead of a photo album."
Join the One Star House Party
Every month, they take one Chef as an intern to travel to a new country and build a One Star House Party.
Including travel, the intern will get a chance to be with them for about 10 days. They'll even cover all flights, accommodations and expenses for the duration of the trip. Now that's one sweet deal, don't you think?
What's Next for the

One Star House Party

in Scotland
For a week in December, the team will be returning home to Glasgow to open up a restaurant that will showcase their adventures so far.
They will be serving a seven-course tasting menu. It will be made up of their favorite courses from each country they have built a restaurant in so far.
This special pop-up in Scotland will last 8 nights, beginning December 14. Reservations are open now, don't miss out!
About Currency Exchange International
Currency Exchange International (CXI) is a leading provider of foreign currency exchange services in North America for financial institutions, corporations and travelers. Products and services for international travelers include access to buy and sell more than 90 foreign currencies, multi-currency cash passport's, traveler's cheques and gold bullion coins and bars. For financial institutions and corporations, our services include the exchange of foreign currencies, international wire transfers, global EFT, the purchase and sale of foreign bank drafts, international traveler's cheques, and foreign cheque clearing through the use of CXI's innovative CEIFX web-based FX software www.ceifx.com