Philadelphia Is the First Major City to Ban Cashless Stores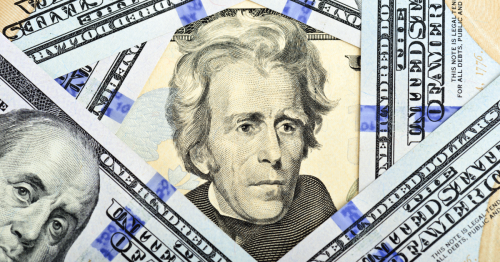 Ordering foreign currency online is easy with OnlineFX.
Philadelphia passed a law that requires establishments to accept cash starting in July. This move from lawmakers comes in order to be inclusive towards low-income shoppers.
The Cashless Trend
Many stores have moved towards going cashless, due to the fact that it makes transactions more hassle-free. These stores, such as Sweetgreen, only accept credit card or apps like Apple Pay and Google Pay.
The lack of cash allows for faster purchases and less crime taking place within stores. However, it appears that not everyone is ready to board the cash-free train.
Philadelphia banned cashless stores. Sweden is on track to be totally cashless by 2023. Here's what you should know about the cashless movement. pic.twitter.com/xxQ2ZCvPH2

— AJ+ (@ajplus) March 27, 2019
The New Law
On July 1, 2019, the law goes into effect. The law will not apply to certain establishments, such as parking garages and wholesale clubs, such as Costco.
Mayor Jim Kinney signed the bill in March, citing low-income shoppers as the reason why. He noted that many citizens do not have checking or savings accounts to draw from.
Some citizens, such as councilman William Greenlee, say that cashless stores are a form of discrimination.
Backlash for the Bill
Amazon had plans to open an Amazon Go, cashierless store, in Philadelphia. City officials have said that Amazon let it be known that this bill would impede their store.
A top official from the city's Commerce Department also declared that modernization is the future, and would happen with or without Philadelphia anyway.
It does not seem like this backlash has changed any minds though, and we can look forward to seeing the effects, if any, this summer.
About Currency Exchange International
Currency Exchange International, CXI, is the leading provider of comprehensive foreign exchange services, risk management solutions and integrated international payments processing technology in North America. CXI's relationship-driven approach ensures clients receive tailored solutions and world-class customer service. Through innovative and trusted FX software platforms, CXI delivers versatile foreign exchange services to our clients, so that they can efficiently manage and streamline their foreign currency and global payment needs. CXI is a trusted partner among financial institutions, corporations and retail markets around the world. To learn more, visit: www.ceifx.com