The Decline of the Euro as an International Currency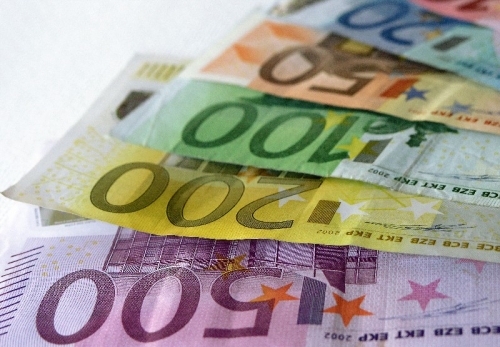 Ordering foreign currency online is easy with OnlineFX.
While the U.S. dollar serves as the global reserve currency, the euro is still the second most traded currency today. However, during this past year the use of the euro has declined. With other emerging market currencies on the rise, such as the Chinese renminbi, the euro faces some competition.
"The biggest drop was recorded in the use of the euro as a funding currency, mostly due to the high cost of hedging against a fall in its value using swaps," according to Economic Times. Although the euro has experienced a decline in its use as an international currency, it doesn't seem to be losing its spot as the second most important currency in the international monetary system.
At the end of last year, a little less than 20 percent of foreign reserves were held in euros and central banks have continued to increase their reserves in euros. It is clear that the Chinese renminbi's significance is growing as the ECB placed close to 500 million euros worth of its foreign currency reserves into renminbi earlier this year.
This is evidence of the impact other emerging market currencies are making. "We believe that the renminbi has a role in a diversified portfolio," ECB board member Benoit Coeure stated. They are taking steps like this to ensure that their reserves are liquid and readily available.
As the euro faces declining use in the international marketplace, it still remains a very important currency in the international monetary system. However, with emerging currencies such as the Chinese renminbi, we might be seeing a shift in how much of the reserves continue to be held in euros.
About Currency Exchange International
Currency Exchange International (CXI) is a leading provider of foreign currency exchange services in North America for financial institutions, corporations and travelers. Products and services for international travelers include access to buy and sell more than 90 foreign currencies, multi-currency cash passport's, traveler's cheques and gold bullion coins and bars. For financial institutions and corporations, our services include the exchange of foreign currencies, international wire transfers, global EFT, the purchase and sale of foreign bank drafts, international traveler's cheques, and foreign cheque clearing through the use of CXI's innovative CEIFX web-based FX software www.ceifx.com