Top 6 Free Travel Apps You Need to Download Before Your Next Trip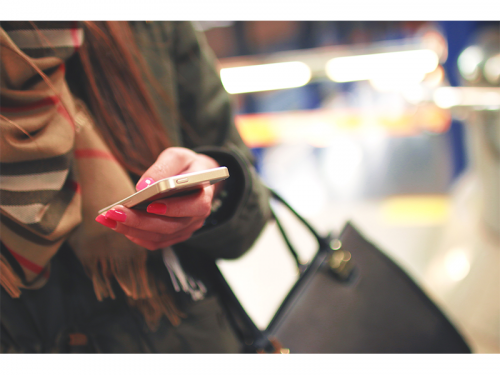 Ordering foreign currency online is easy with OnlineFX.
Among the hundreds of travel apps out there, it can be hard to determine which ones are the most beneficial. We've compiled a list of some of the best travel apps that are all free!
Whether you're looking for a way to stay on budget, trying to save time, or just trying to keep all your plans organized, these apps are sure to make your life easier!
"Zero complaints and at the moment is my hands down favorite travel app."  @sgordon70 https://t.co/SQthvv8GGB

— TripIt (@TripIt) August 24, 2017
Do you get stuck scrolling through your inbox trying to find that confirmation email you received months ago? Between flight times, hotel reservations, and car rentals your trip can become stressful when you're struggling to find that confirmation number that has gotten buried among your emails.
By forwarding your travel related emails to the app, Tripit puts everything in one convenient place creating a master itinerary. It also makes it easy to share specific plans or the whole itinerary with your entire group!
Olá Porto! We're proud to announce our newest website, Time Out Porto, full of the best things the city has to offer https://t.co/OLFgnt5PTv pic.twitter.com/LJVxTtDLs1

— Time Out (@timeout) August 17, 2017
Looking for special events going on in cities around the world? Timeout will not only give you suggestions for local restaurants and attractions, but will help you find events, concerts, and festivals and can even help you get tickets. You can also save your favorite events on the app, customizing your own travel guide.
Avoid the queue & use Grab the next time you're at @HeathrowAirport. We promise it'll be a jolly good time. Cheers! #GetGrab #avgeek pic.twitter.com/Z748XSajsS

— Grab (@grabmobileapp) August 17, 2017
Have a quick layover but need more than airplane peanuts and pretzels to hold you over? Grab will not only give you access to a variety of airport menus ahead of time, but will map them out in the terminal.
Now you won't waste time wandering around an airport aimlessly. If you're really pressed for time, you can avoid the line by ordering and paying for your food directly on your phone so you don't miss your next flight.
Feedback of the month - Glad you could catch your connection, @JoggingJewel! pic.twitter.com/P4jFEMYfoh

— Mobile Passport (@mobpassport) April 3, 2017
Tired of long Customs lines when traveling abroad? Mobile Passport is authorized by Customs and Border Protection and allows you to answer questions on the app allowing you to bypass the regular lengthy lines. Mobile Passport can be used at over 20 major U.S. airports and 1 U.S. cruise port.
ICYMI @jacquigiff of @TravelLeisure shared some money-saving tips for booking a last-minute vacation with @GMA! https://t.co/W9RG8WC2nQ pic.twitter.com/9E8LvW4fAT

— Hopper (@hopper) August 24, 2017
Worried you're not finding the best airfare deal? Download Hopper! Hopper shows you the best time to buy tickets to make sure you get the lowest price. You can even have Hopper track the price of a desired flight and it will send you a notification when the price drops to its lowest point.
April 5, 2017
Looking for recommendations you can't find in your average tour book? Cool Cousin lets you find recommendations from locals. You can find locals who have similar interests to you and use their recommendations to create a more personalized trip.
You can even message a local through the app for specific advice or suggestions. Whether you want to find the cheapest flights or the festivals going on in your destination city, there's an app for every part of your trip. Once you download these apps, there's no going back!
About Currency Exchange International
Currency Exchange International (CXI) is a leading provider of foreign currency exchange services in North America for financial institutions, corporations and travelers. Products and services for international travelers include access to buy and sell more than 90 foreign currencies, multi-currency cash passport's, traveler's cheques and gold bullion coins and bars. For financial institutions and corporations, our services include the exchange of foreign currencies, international wire transfers, global EFT, the purchase and sale of foreign bank drafts, international traveler's cheques, and foreign cheque clearing through the use of CXI's innovative CEIFX web-based FX software www.ceifx.com