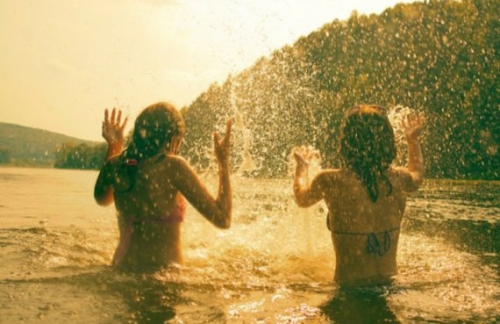 Welcome to our weekly wanderlust wrap up. Each week we will highlight our top posts shared with our fans on Facebook and Twitter, so you never miss a thing. Here are the two top posts from Friday, June 5, 2015 through Friday, June 12, 2015.
8 Reasons You Need To Travel With Your Best Friend At Least Once In Your Life
For reasons both silly and serious, conquering a journey with your best friend is one of the healthiest, powerful and most positive things you can do for your relationship.
Here are eight reasons to get out there with your best friend right now. You'll get to know your friend better than you thought possible.
You might have known your best friend since you sat next to each other in grade school or shared a dorm room in college, but traveling together will allow both of you to deepen your relationship in ways neither of you expected.
You know when the sunset is perfect, but you just can't capture it on a camera? Your best friend will remember it with you.
You'll realize just how deeply your best friend cares about you. A best friend will make sure you don't get walked all over. Happiness is that much sweeter when shared with your best friend.
Once you've conquered a travel disaster with your best friend, you know you can make it through anything together. You know how to find the best restaurants, and she's a connoisseur of rock-climbing tours.
This Chart Shows When to Visit US Cities for Lower Hotel Rates
Did you know you can save a ton of money on a trip by visiting your destination in an off-peak season?
This chart from Hipmunk is a cheat sheet for seasonal hotel rates at popular US cities.
Besides telling you when to visit one of these cities to save on hotel rates, the chart also tells us how much we can expect to pay for a hotel in these cities.
If you're planning your summer vacation, you might want to save cities in California for another season and head to Florida or Arizona instead.
Well that's all we have for now, but stay tuned because next week we will post another round of weekly wanderlust top posts.
Have any comments about our posts, or any cool travel tips to save money you'd like to share? Let's hear it!