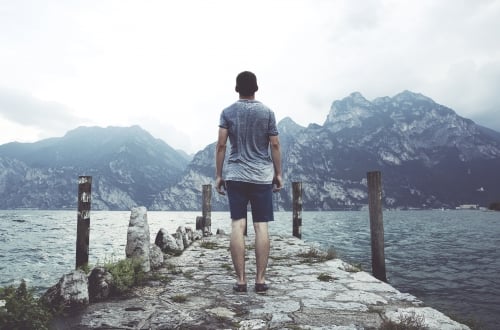 Here is our weekly wanderlust wrap up from July 9 - July 15.
Facebook: France's most beautiful destinations
Oh la la! Celebrate ‪Bastille Day with this list of stunning destinations in ‪France.
Provence - Summer finds France's southern Provence region basking in a glorious heat that draws vacationers from across France and beyond.

Mont Saint Michel - Rising just 600 meters off the coast of northwest France's Normandy region, Mont Saint Michel is a UNESCO heritage site that pulls in 3 million visitors a year.

Mont Blanc - The birthplace of modern mountaineering, Mont Blanc towers 4,810 meters over the Alps on France's border with Italy.

Annecy - Annecy, in the Alps of southeastern France, is sometimes called "Little Venice" because of its canals surrounded by beautiful terraces.

Lyon - France's second city, Lyon is considered by many to be its coolest. It's not just about the drink - the city has a lively restaurant scene set among some of France's most elegant streets.

Villages - Wherever you go in France, once outside the main towns and cities, the countryside is dotted with thousands of small, picturesque villages.
​Twitter: 9 tourist attractions that are dying 
"Sites all over the world are under threat at any given moment. Apart from the monuments and ancient cities in the Middle East, I would say historic districts of major cities in Asia face the highest threat due to the unchecked sprawl and development," says Stefaan Poortman, executive director of the Global Heritage Fund, which aims to protect the most endangered cultural heritage sites in the developing world.
"Tourism is not regulated well enough and the massive influx is putting a strain on sites all over the world. The most well-known sites like Angkor or Machu Picchu are really swamped with tourism. Not only does it affect the sites but at a certain point, if unchecked, tourism can negatively impact the quality of life for local communities as well," he adds.
With an annual increase of nearly 20% year-on-year visitors, according to the Cambodian tourist board, more than two million people visited Angkor Wat in 2013."I think that many sites need to determine cultural and environmental carrying capacities, and then limit visitation numbers to sustainable numbers," says Poortman.
The constant trudge of tourists caused damage to the Palaeolithic paintings, which are over 20,000 years old, and the Spanish authorities decided to close the site to the public in 2002. Last year, access to the caves was partially reopened, and five visitors a week are chosen at random and allowed inside the caves.
"An important realization is that tourists are traveling to see and experience the natural and cultural assets that make a place unique. If sites no longer exist or are damaged, then ultimately the income from tourism will also fall."
Here are some of the world's most beautiful sites that are on the brink of collapse.
Now over to you
How did you celebrate Bastille Day this year? Have you ever visited France before? What did you love the most about it? How do you feel about attractions dying around the world? Is it hard to believe this is actually happening? Share your experiences and opinions in the comments below.