Where the US Dollar Stands As a Reserve Currency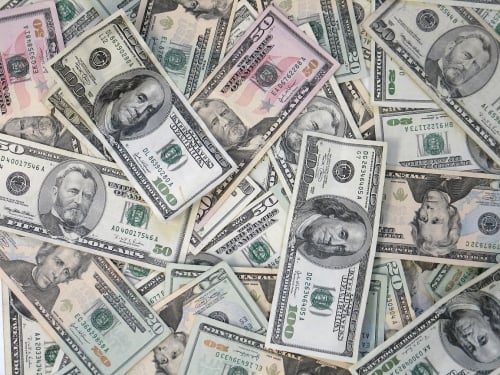 Ordering foreign currency online is easy with OnlineFX.
The U.S. dollar is currently the world's primary reserve currency. "The currency is involved in 9 out of every 10 transactions in the $5.1 trillion-a-day foreign-exchange market," according to the Wall Street Journal. Seeing how commonly the dollar is used, explains how a slight change in the status of the dollar has big effects in the financial market.
What makes the U.S. dollar so important?
Being the primary reserve currency means many countries hold USD in reserves which can be used to pay off international debt. Not only does this help pay of international debt, but minimizes the exchange rate risk by allowing two nations to conduct transactions in the same currency. This explains why many commodities such as sugar are priced in dollars.
Where is the dollar headed?
"Since the start of the year, the dollar has fallen 8 percent against a basket of currencies, based on the WSJ Dollar Index." This doesn't mean the dollar is losing its title, but this incremental decline affects not only the U.S. but many countries abroad. A weakened dollar likely leads to American travelers finding their dollars buy less, meanwhile, foreigners find their money worth more in the U.S.
What does this mean for emerging markets?
It has been historically shown that emerging-market equities have usually outperformed when the dollar declines. "Net flows into emerging-market equity funds have increased this year by 0.5 percent of the total assets they manage." This outperformance is predicted to continue if the dollar remains weak.
Also, a diminishing dollar is good news for emerging markets, as it means their dollar-denominated debts are cheaper to pay back. Since many emerging nations borrow in dollars, this means there's a positive outlook for emerging economies.
So, while the U.S. isn't going to lose is status as the reserve currency of the world anytime soon, it's current weakened state is great news for emerging markets. With higher equity performance as well as allowing for cheaper debt pay offs, emerging markets are in good shape.
Get more foreign currency (FX) news >>
About Currency Exchange International
Currency Exchange International (CXI) is a leading provider of foreign currency exchange services in North America for financial institutions, corporations and travelers. Products and services for international travelers include access to buy and sell more than 90 foreign currencies, multi-currency cash passport's, traveler's cheques and gold bullion coins and bars. For financial institutions and corporations, our services include the exchange of foreign currencies, international wire transfers, global EFT, the purchase and sale of foreign bank drafts, international traveler's cheques, and foreign cheque clearing through the use of CXI's innovative CEIFX web-based FX software www.ceifx.com