Why Bank of Canada Wants to Remove Old Banknotes and Create New Currency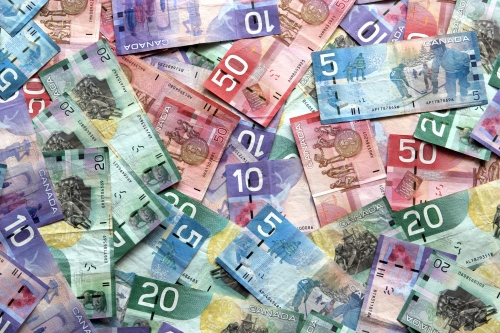 The Government of Canada is currently requesting the power to be able to remove legal tender status from bank notes as it cannot currently do this.
If they are granted this permission, they plan to remove the legal status of the $1, $2, $25, $500 and $1,000, no longer being produced. While this is supported by the Bank of Canada, let's review some facts.
A Brief History
The $1 and the $2 notes stopped being issued in 1989 and 1996 respectively, being replaced with coins

The $25 note was a commemorative note. It was issued in 1935 to commemorate the silver jubilee of King George V. Both the $25 and $500 notes were discontinued later on in 1935

The $1,000 note stopped being issued in 2000
Why the Sudden Change?
The Government of Canada is concerned that "large denominations facilitate illicit activities such as counterfeiting, money laundering and tax evasion."
A newer version of Canadian banknotes will exhibit enhanced security features with the use of plastic banknotes compared to the outdated paper notes.
By removing legal tender status from the older bank notes, the currency will be more secure and will be in better condition overall. Here's an interesting fact:
Who knew you could still use original 1935 bank notes to pay a bill? The government, with our support, wants to do a better job of keeping bank notes in circulation current and of high quality. Find out more: https://t.co/nz9F60Whyr pic.twitter.com/Xd6NusBalL

— Bank of Canada (@bankofcanada) February 28, 2018
Common Practice Internationally
Removing legal tender status from older banknotes is something that is already implemented in many countries. "More than 20 central banks around the world have the power to remove legal tender status from their notes." These include the following central banks:
Bank of England

Swiss National Bank

European Central Bank
Face Value Still Remains
Once this new legislation is established, while the old notes will no longer be able to be used for payment, you can exchange them now at any CXI location, or later at your financial institution. After a period of time you will have to send them straight to the Bank of Canada in order to redeem their value, so we recommend exchanging them as soon as you can.
If this legislation is approved, this is a great direction for Canada. Not only will this lead to the removal of current outdated banknotes, but it will also allow them to remove other banknotes in the future as needed. This helps with the improvement of security on banknotes as well as keeping all banknotes current going forward.
About Currency Exchange International
Currency Exchange International (CXI) is a leading provider of foreign currency exchange services in North America for financial institutions, corporations and travelers. Products and services for international travelers include access to buy and sell more than 90 foreign currencies, multi-currency cash passport's, traveler's cheques and gold bullion coins and bars. For financial institutions and corporations, our services include the exchange of foreign currencies, international wire transfers, global EFT, the purchase and sale of foreign bank drafts, international traveler's cheques, and foreign cheque clearing through the use of CXI's innovative CEIFX web-based FX software www.ceifx.com