A Secret Story behind Each Currency
Jacquelyn
September 20th, 2017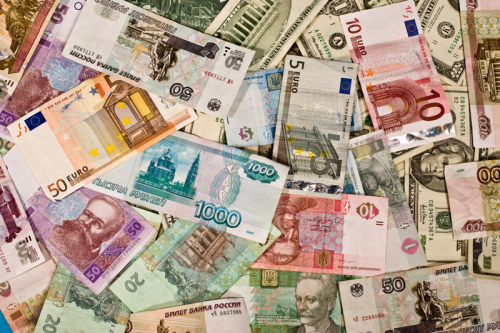 Ordering foreign currency is easy with OnlineFX.
Money is something we are used to seeing on a daily basis. However, how deeply do we look at the bills we pass around each and every day? From Prime Ministers to Olympic winners, banknotes all around the world are created in commemoration of historical events and leaders.
Thailand Baht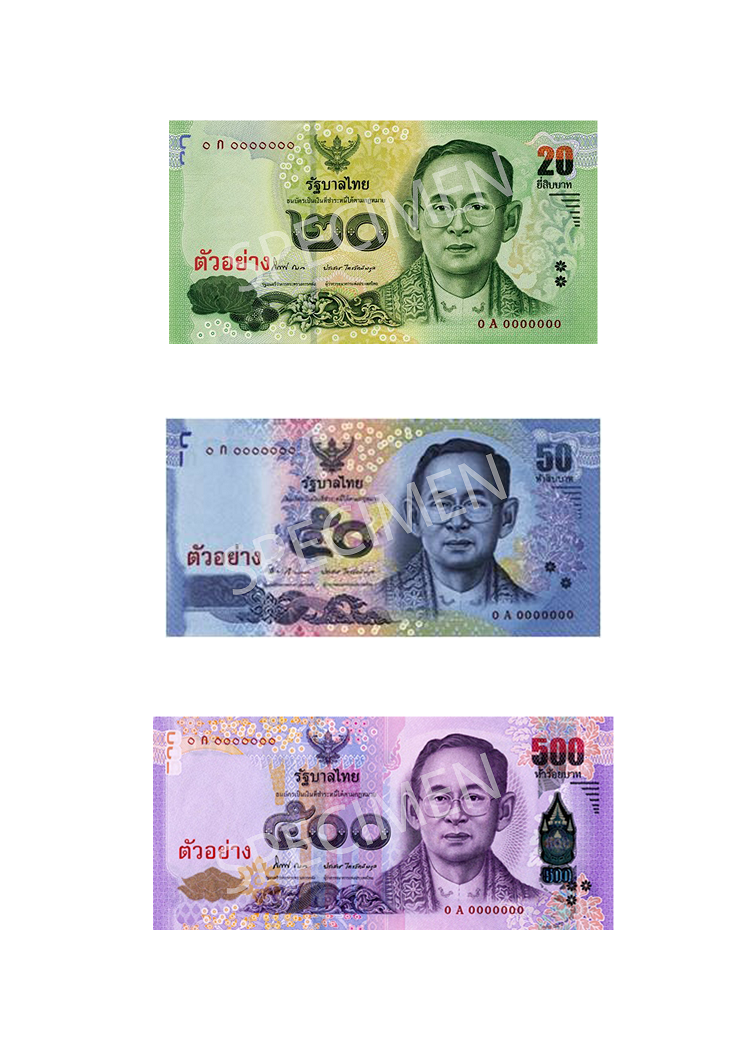 Source: Bank of Thailand
The newest commemorative banknotes will be released on September 20th by the Bank of Thailand. These banknotes were designed to remember the late King Bhumibol Adulyadej. Bhumibol reigned for seven decades beginning in the aftermath of Thailand's occupation by Japan during the Second World War. His picture will be featured on the 20 baht, 50 baht, 100 baht, 500 baht, and 1,000 baht.
Brunei Darussalam and Singapore 50 Note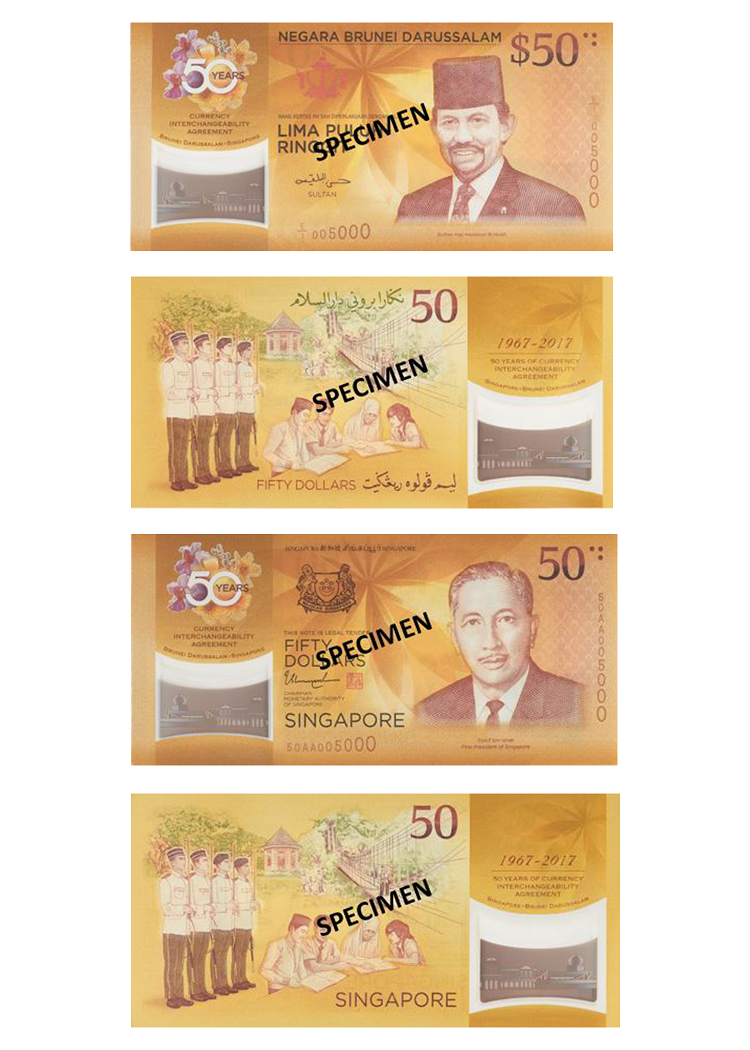 Source: Monetary Authority of Singapore
Brunei Darussalam and Singapore jointly commemorated the 50th Anniversary of the Currency Interchangeability Agreement with a set of banknotes. The front has significant flowers of each country in full bloom, symbolizing the flourishing friendship between the two countries. The back reflects the close ties between the two countries.
Canadian 10 Dollar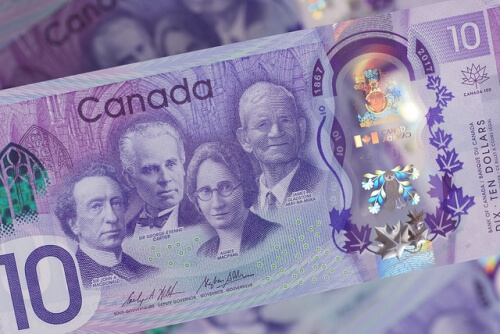 This year Canada issued a commemorative note celebrating the 150th anniversary of Confederation. While this banknote continues the tradition started in 1971 of including Sir John A. Macdonald, Canada's first Prime Minister, it also features some other members of Canada's rich history. Also featured along the front are the names of all of Canada's province and territories, as well as when they entered the Confederation.
Fiji 7 Dollar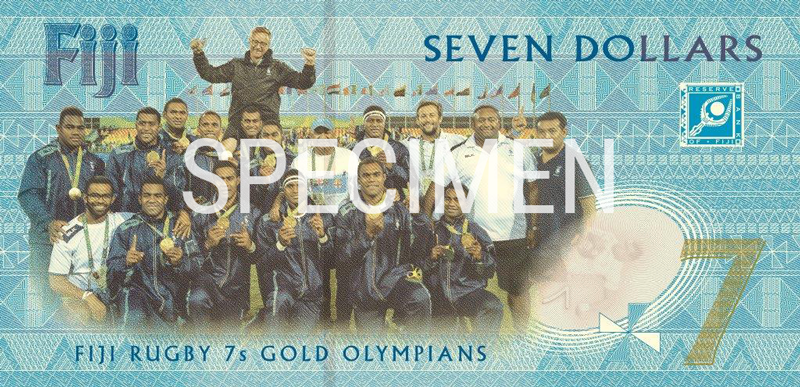 In celebration of Fiji's Rugby 7s gold medal win at the Rio 2016 Olympics, the Bank of Fiji introduced a new 7-dollar note in April. The front of the note displays both the coach and the captain with the team placed on the back. As only a limited number of these notes were produced, it was expected that they would be seen more as collectors' items rather than falling into circulation.
Mexican 100 Peso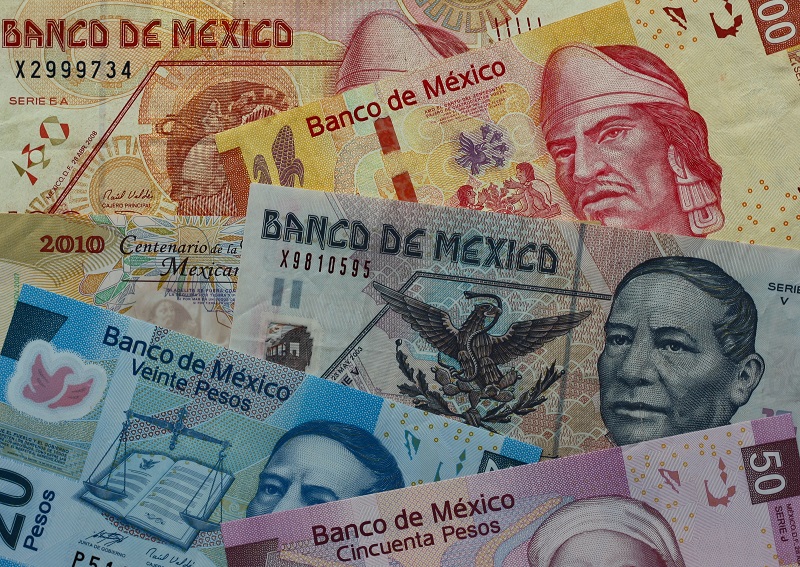 The Bank of Mexico designed a commemorative note this past February in honor of the 100th anniversary of the enactment of the constitution. This banknote features Venustiano Carranza and Luis Manuel Rojas, the president at the time and the chairman of Congress at the time. It displays Carranza being sworn in after amending the Constitution.
While this was just a brief overview of some of the important leaders featured on notes across the globe, it is clear to see how much history each banknote can exhibit. Next time you exchange notes before traveling to another country, take a minute to look over images and inscriptions as each banknote can give you a taste of their unique history and culture.
About Currency Exchange International
Currency Exchange International (CXI) is a leading provider of foreign currency exchange services in North America for financial institutions, corporations and travelers. Products and services for international travelers include access to buy and sell more than 90 foreign currencies, multi-currency cash passport's, traveler's cheques and gold bullion coins and bars. For financial institutions and corporations, our services include the exchange of foreign currencies, international wire transfers, global EFT, the purchase and sale of foreign bank drafts, international traveler's cheques, and foreign cheque clearing through the use of CXI's innovative CEIFX web-based FX software www.ceifx.com