Baby Whisperer Calms Infant On Plane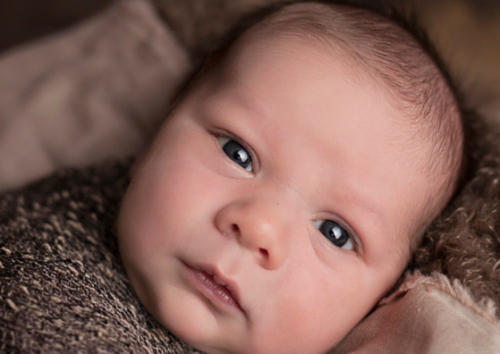 The 5:30 a.m. flight was full and quiet, so when baby Rylee started to cry before the plane even took off, Rebekka Garvison got stressed.
"Rylee wouldn't stop crying no matter what I would try and do so she (Miller) had asked if I didn't mind if she tried and of course I let her," Garvison wrote on Facebook.
Stranger Nyfesha Miller rocked baby Rylee to sleep on a plane. "As soon as she had her, Rylee was looking out the window and stopped crying. When we got in the air she fell right asleep and slept in her lap the whole flight until we got to our gate."
Rebekka Garvison was traveling with Rylee for the first time to surprise her husband who is in the military and was completely moved by Miller's act of kindness.
The most moving part is that Miller never once made Garvison feel guilty, instead she supported the young mother who was traveling alone.
"She kept saying it wasn't a problem at all and it was actually a comforting feeling for her," Garvison wrote.
"You will never understand how happy this act of kindness has made my family. You could've just rolled your eyes and been irritated like everyone else, but you took her and held her the entire flight and let me get some rest and peace of mind," Garvison wrote on Facebook.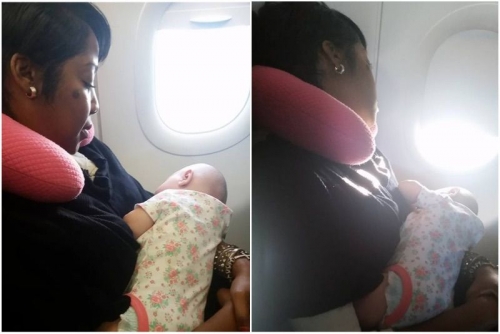 Rebekka Garvison / Facebook.com
About Currency Exchange International
Currency Exchange International (CXI) is a leading provider of foreign currency exchange services in North America for financial institutions, corporations and travelers. Products and services for international travelers include access to buy and sell more than 80 foreign currencies, multi-currency cash passport's and traveler's cheques. For financial institutions, our services include the exchange of foreign currencies, international wire transfers, purchase and sale of foreign bank drafts, international traveler's cheques, and foreign cheque clearing through the use of CXI's innovative CEIFX web-based FX software https://www.ceifx.com.