Bank Of England Set To Release New Banknote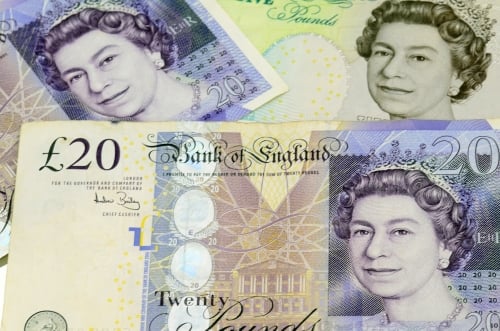 The Bank of England's Chief Cashier, Victoria Cleland announced they will be releasing a new five pound banknote on June 2. This change is being made as an effort to transition their banknotes from paper to polymer.
The new five pound banknote will begin circulating in September 2016. It will feature Sir Winston Churchill and will be 125mm x 65mm. The paper £5 banknote will be removed from circulation slowly from that time forward. Also the polymer £10 banknote featuring Jane Austen will enter circulation in 2017 and a new polymer £20 banknote will be introduced by 2020.
In a recent press release, Victoria Cleland stated "On Thursday 2 June we will unveil the full design of the new fiver – the Bank of England's first polymer banknote. The new fiver will bring a step change in counterfeit resilience and quality. This is an exciting time for banknotes and we are grateful to the cash industry for helping us introduce polymer banknotes."
Now polymer is manufactured from a transparent plastic film, which enhances protection against counterfeits. They are also resistant to dirt and moisture, allowing the banknote to stay cleaner, more durable and more secure than paper banknotes.
And in case you were wondering, modern polymer banknotes were first developed by the Reserve Bank of Australia, Commonwealth Scientific and Industrial Research Organisation and The University of Melbourne. It was first issued as a currency in Australia in 1988 and in 1996 they completely changed all banknotes to polymer.
For foreign currency updates on this banknote and more, join our platinum passport now so you can always have the latest information about currencies. Feel free to call one of our branch locations for a live rate or to reserve your currency for that next trip. But for now check out how to check the motion thread on the £50 banknote.
About Currency Exchange International
Currency Exchange International (CXI) is a leading provider of foreign currency exchange services in North America for financial institutions, corporations and travelers. Products and services for international travelers include access to buy and sell more than 90 foreign currencies, multi-currency cash passport's, traveler's cheques and gold bullion coins and bars. For financial institutions, our services include the exchange of foreign currencies, international wire transfers, purchase and sale of foreign bank drafts, international traveler's cheques, and foreign cheque clearing through the use of CXI's innovative CEIFX web-based FX software www.ceifx.com