Beat the Crowds to These Popular Travel Destinations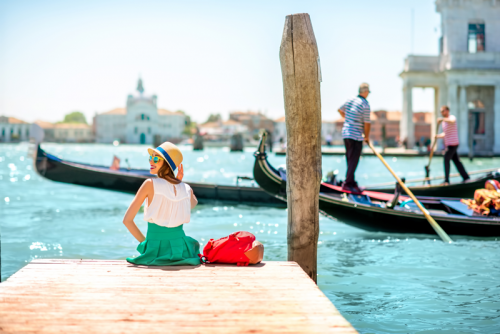 Ordering foreign currency online is easy with OnlineFX.
Is 2018 your year to travel? If you're still trying to figure out the best places for your international travel destinations this year, you've come to the right place. Many countries are adding new accomodations to attract new tourists, so get to these countries before all your friends do!
Whether you want to trek through the Vilcanota mountain range in Peru or immerse yourself in the culture of South Africa, below are some of the best locations to visit in 2018.
Southern Italy
While many people who imagine going to Italy put Rome, Florence, and Venice on the top of their list, the secret to a relaxing vacation is to venture over to areas of southern Italy. Places like the Aeolian Islands in Sicily and the city of Matera in Basilicata will provide you with less crowds but many beautiful sites.
South Africa
If you're into the arts and want to celebrate a part of history this year, head to South Africa. 2018 celebrates Nelson Mandela's Centenary. The Nelson Mandela Foundation has launched a program that will have a variety of activities ranging from education and the arts to exhibitions and sports.
Peru
The Choquequirao trek in Peru takes you through the Vilcanota mountain range to Machu Picchu. While this trek used to only offer breath-taking sites to those who were willing to undulge in the adventurous hike, they say a gondola will be built within the next three years drawing an even larger crowd to Peru. So make sure you plan your trip soon to take in the sites before everyone else!
Chile
2018 marks Chile's 200 years of independence. "Thanks to new non-stop flights from both London and Melbourne, it's never been easier to catch a plane, raise a glass of pisco sour and toast the celebration." Check out all that Chile has to offer from beaches to breath-taking views to great food!
Malta
Get to Malta before the rest of the world does! Having been named Europe's Capital of Culture for 2018, Valletta, the capital of Malta is a place you want to travel to as soon as you can.
As the country is gaining popularity for tourism, these islands will soon become packed with travelers. From soaking up the sun at the beach to exploring 7000 years of history to discovering Malta's nightlife, there is so much to see and do here.
These are just a few of the amazing countries you should travel to this year. Let us know what your travel plans for 2018 are!
About Currency Exchange International
Currency Exchange International (CXI) is a leading provider of foreign currency exchange services in North America for financial institutions, corporations and travelers. Products and services for international travelers include access to buy and sell more than 90 foreign currencies, multi-currency cash passport's, traveler's cheques and gold bullion coins and bars. For financial institutions and corporations, our services include the exchange of foreign currencies, international wire transfers, global EFT, the purchase and sale of foreign bank drafts, international traveler's cheques, and foreign cheque clearing through the use of CXI's innovative CEIFX web-based FX software www.ceifx.com