The Best Time To Book Your Holiday Travel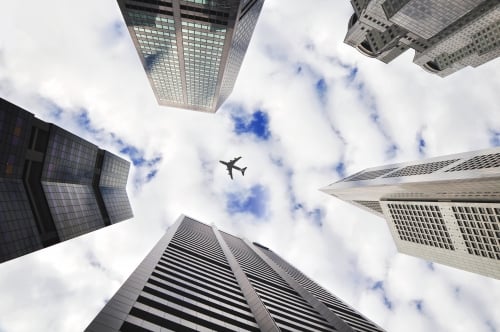 The good news, if imagining snow and ice right now is way too much, you've still got some time if your holiday plans are still in the air.
For winter holiday travel, whether that's Christmas, Hanukkah, Kwanzaa or none of the above, prices start to go up about two months beforehand in October, according to airfare analysis site Hopper.
"You want to be booking before the end of October for your holiday," Hopper, CEO and co-founder Frederic Lalonde told Mashable.
"Sixty percent of people wait until a month before the Christmas holiday before booking, so if you book in October you'll be ahead."
Labor Day is often acknowledged as the deadline for when holiday airfares begin to rise, but you'll still have a month or so after that.
Prices remain steady and relatively high, due to most people having rigid travel schedules for Thanksgiving until about 10 days before the holiday, according to Hopper.
Although "ASAP" is going to be the right answer to "When should I buy my holiday flights for 2015?" from now on, there are still a few other tricks like Google Flights and Priceline to getting the best fare.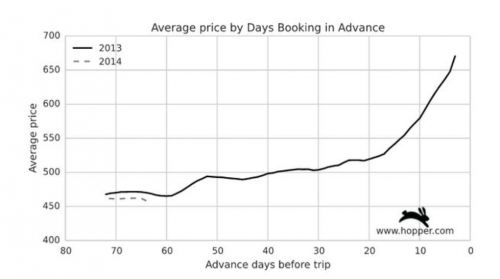 Over to you
What is the best way to spend a holiday? What are some tips to booking cheap international flight tickets online? How far in advance should a ticket be booked to save the most? Share your opinion and thoughts in the comments below.
About Currency Exchange International
Currency Exchange International (CXI) is a leading provider of foreign currency exchange services in North America for financial institutions, corporations and travelers. Products and services for international travelers include access to buy and sell more than 80 foreign currencies, multi-currency cash passport's and traveler's cheques. For financial institutions, our services include the exchange of foreign currencies, international wire transfers, purchase and sale of foreign bank drafts, international traveler's cheques, and foreign cheque clearing through the use of CXI's innovative CEIFX web-based FX software https://www.ceifx.com