Brazil Waives Visa Requirement for 2016 Olympics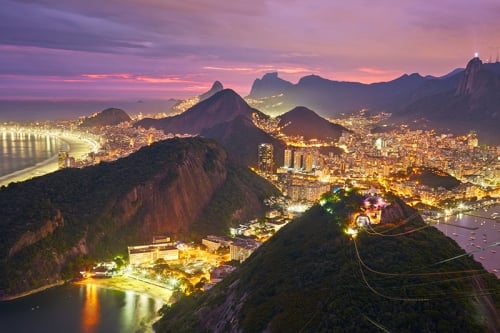 The Rio 2016 Olympics are finally here, and the excitement entices more people to travel to Brazil because what's better than actually being there to see this international event live?
Well Brazil announced travelers from the United States, Canada, Australia and Japan can travel without restriction to Brazil between June 1 - September 18.
If you're not in the United States, you can check to see if you need a Visa or consult your country's diplomatic representation.
With the ability to stay for 90 days without the requirement of getting a visa beforehand, makes it so much more convenient for travelers to go with ease and enjoy the games.
Below is a cost savings chart to travel within this visa waiver program. When it would normally cost you $160 to get the tourist visa to travel to Brazil.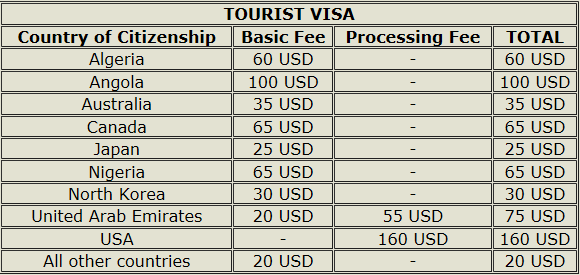 Source: The Consulate General of Brazil in Washington
The Olympic Games are scheduled to take place this summer from August 5 - 21 and the Paralympic Games are from September 7 - 18.
"The aim of the temporary measure is to increase tourism in Brazil during the Games, and it should result in an increase of 20 percent in visitors from these four countries," according to Henrique Eduardo Alves, Brazil's Tourism Minister.
If you are traveling outside of this temporary waiver time period, you can always apply to get a visa. For those of you that are already pumped to get more information, check out this full list of authorized ticket resellers.
We know you'll also need a place to stay while you're there too. And guess what, you're in luck because Airbnb has plenty of alternative accommodations to help you feel at home in Rio.
Also while you're planning your trip there, why not explore the best things you must do in Brazil? And don't forget you'll need some Brazilian reals. Here's our complete list of locations where you can buy or reserve them.
About Currency Exchange International
Currency Exchange International (CXI) is a leading provider of foreign currency exchange services in North America for financial institutions, corporations and travelers. Products and services for international travelers include access to buy and sell more than 90 foreign currencies, multi-currency cash passport's, traveler's cheques and gold bullion coins and bars. For financial institutions and corporations, our services include the exchange of foreign currencies, international wire transfers, global EFT, the purchase and sale of foreign bank drafts, international traveler's cheques, and foreign cheque clearing through the use of CXI's innovative CEIFX web-based FX software www.ceifx.com