Central Bank of Colombia Introduces New 100,000 Peso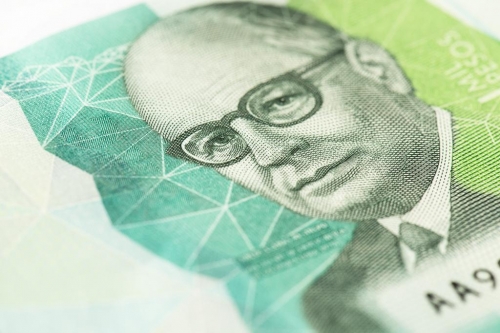 Photo: Banco de la Republica
The Central Bank of Colombia officially released the new 100 thousand peso banknote and began circulating on March 31. This is the first denomination out of the six new family of banknotes scheduled to release this year.
It's predominantly green in color and features the image of President Carlos Lleras Restrepo. He was the 22nd President of Colombia from 1966 to 1970, and became involved in politics at a young age. His administration was considered the era of national transformation. And implemented many social and economic reforms.
Next to his image on the front, you will see 'la flor del sietecueros' also known as a flower called the tibouchina. Along with the flower in the front, you will see the 'pájaro barranquero' also known as the pendulum bird.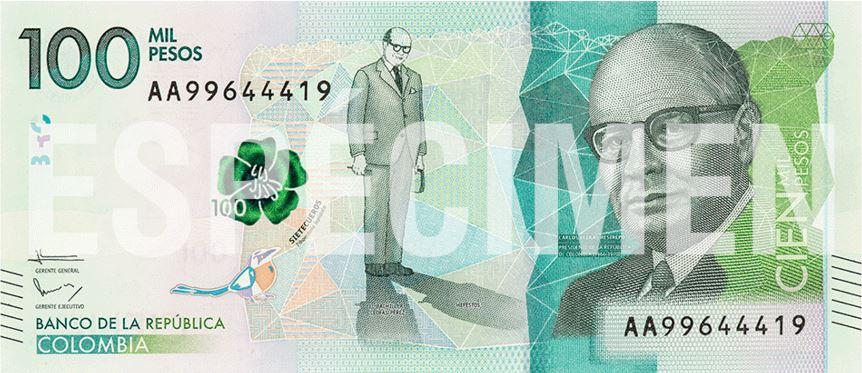 photo: Banco de la Republica
On the back of the banknote is the 'Valle de Cocora en Quindío' which is a valley located in the Central Andes. The name 'Cocora' came from a Quimbayan princess, daughter of the local chief Acaime, which means 'star of water' and the Quimbayan civilization was a South American civilization that was well known for their amazing gold work. All the trees you see there are called 'la palma de cera' which in English is called the palm wax tree, and is well-known as the national tree of Colombia.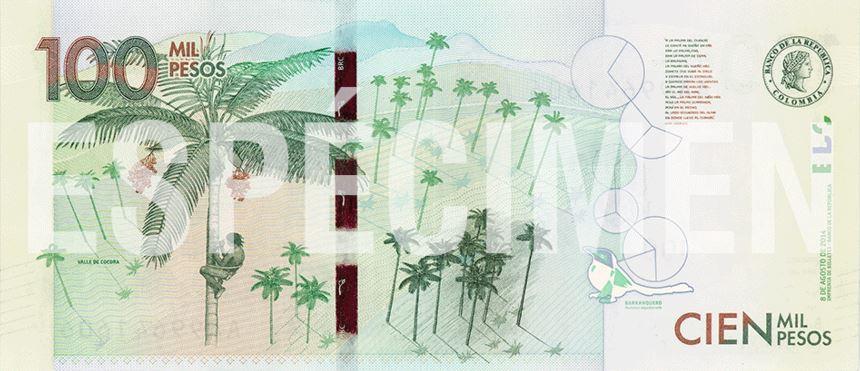 photo: Banco de la Republica
Check out the five steps on how to recognize the new 100,000 Colombian peso. It is loaded with new security features, so take some time to see the front and back of this new banknote. For more updates on the Colombian peso or any other foreign currency, join our platinum passport now to always get the latest on currencies.
Take a second to watch this educational video to learn more about the new banknote. Also know that you can change the subtitles in the settings of the video to read the information in English or any other language you'd like.
About Currency Exchange International
Currency Exchange International (CXI) is a leading provider of foreign currency exchange services in North America for financial institutions, corporations and travelers. Products and services for international travelers include access to buy and sell more than 90 foreign currencies, multi-currency cash passport's, traveler's cheques and gold bullion coins and bars. For financial institutions, our services include the exchange of foreign currencies, international wire transfers, purchase and sale of foreign bank drafts, international traveler's cheques, and foreign cheque clearing through the use of CXI's innovative CEIFX web-based FX software www.ceifx.com