Central Bank of Egypt Devalues Currency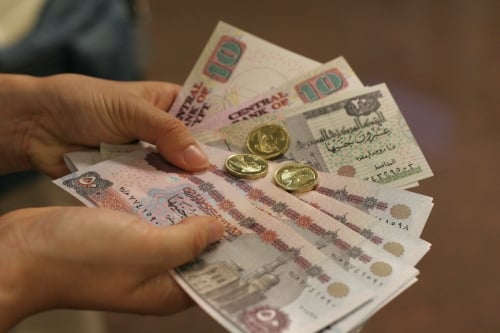 Photo: flickr/emi moriya
The Central Bank of Egypt devalued its currency in an effort to achieve monetary stability in their economy. As a result the bank has decided to adopt a more flexible exchange rate system.
Wall Street Journal reports the bank, "On Monday sold almost $200 million in an interbank auction at 8.85 Egyptian pounds per dollar, compared with 7.73 previously. A rate that will help narrow the gap between the pound's exchange rate of about 9.6 and the dollar last week."
So, the Central Bank of #Egypt devalued the pound this morning. pic.twitter.com/Aw0cCLsvYb

— Mark Townsend (@markttownsend) March 14, 2016
Due to political unrest back in 2011, the economy has become import dependent making tourism and foreign investment their main sources for currency.
An increase in transparency and foreign exchange liquidity will bring more foreign investments. And it will also help bring competitiveness back to their market. 
Mohamed Abu Basha, Cairo-based economist at investment bank EFG-Hermes says the movement towards a more flexible exchange rate system "is extremely important because we're not only pegging at a lower rate, we're moving into a currency that will start to reflect market forces, so it's more than just a devaluation," according to Bloomberg.
For more updates on the Egyptian pound and more foreign currencies, join our platinum passport to always have the latest news on our forex trends. 
About Currency Exchange International
Currency Exchange International (CXI) is a leading provider of foreign currency exchange services in North America for financial institutions, corporations and travelers. Products and services for international travelers include access to buy and sell more than 90 foreign currencies, multi-currency cash passport's, traveler's cheques and gold bullion coins and bars. For financial institutions, our services include the exchange of foreign currencies, international wire transfers, purchase and sale of foreign bank drafts, international traveler's cheques, and foreign cheque clearing through the use of CXI's innovative CEIFX web-based FX software www.ceifx.com