China's Central Bank Increases International Payments Efficiency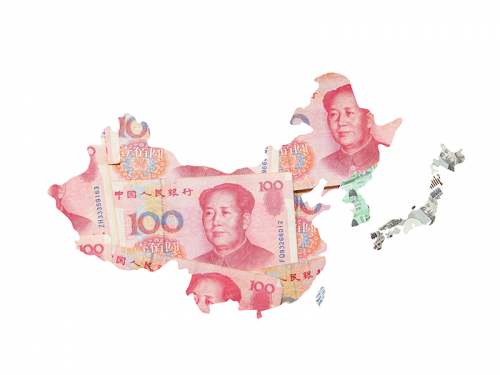 The People's Bank of China (PBC) has recently reported the demand to improve their levels of effectiveness for international payments by extending the operating hours to clear higher cost transactions overnight.
According to news from Reuters on Monday, January 22 a new 21 hours of operation for these types of transactions has started. The new system hours will operate Monday through Friday, from 11:30pm to 8:30pm the following day.
#China unveils more supportive measures to encourage cross-border RMB settlement to facilitate international trade, investment https://t.co/W49XhPK5LA pic.twitter.com/swuecIlWb5

— China Xinhua News (@XHNews) January 5, 2018
Chinese officials have also made recent adjustments to their international payments policy. Its main goal is to help improve trade and investment opportunities for all businesses around the world with China.
The new international payment policy highlights the role of cross-border CNY business in "serving the real economy and facilitating trade and investment," according to PBC.
What does China's improved international payments policy mean for banks, traders, and investors?
In the first part of the new policy, PBC highlights all cross-border business currently allowed by law to be paid with foreign exchange can now also be paid with CNY by companies. This facilitates the opportunity for financial institutions and banks to provide trades and investments that will meet current business demands in the market.

The second part covers international payments for employee compensation and other financial assistance for family into personal accounts. Banks can now offer individuals the ability to make international payments from other items in their account. This will make it easier for locals to transfer their income from abroad, and vice versa.

In the third part, they echo their continuous effort to move forward with their green financial system. This part is meant to inspire investors to become more active in carbon emission trading in China with CNY.

In the fourth part, they emphasize the ability for investors abroad to make payments is becoming more accessible. Overall it improves current procedures, removes any limitations to open accounts and make international payments. This now allows banks to offer services that will meet demands in the market.

In the fifth part, it covers the flexibility of shares or bonds for funds raised with CNY can now be transferred back to China whenever needed. This makes it easier for companies to integrate into their current everyday operations.
How could the improved international payments policy affect the Chinese yuan?
Chinese officials hope this new policy will boost the yuan's position in the international markets. While it currently maintains its spot as the world's fifth most active for international payments, its share of this market has still shown a decrease.
"The general slowdown of the Chinese and world economies over the past few years has impacted global trade growth across all currencies, not just the CNY," said SWIFT Head of Payments Markets in Asia-Pacific Michael Moon, according to SWIFT.
Forex Charts powered by Investing.com
About Currency Exchange International
Currency Exchange International (CXI) is a leading provider of foreign currency exchange services in North America for financial institutions, corporations and travelers. Products and services for international travelers include access to buy and sell more than 90 foreign currencies, multi-currency cash passport's, traveler's cheques and gold bullion coins and bars. For financial institutions and corporations, our services include the exchange of foreign currencies, international wire transfers, global EFT, the purchase and sale of foreign bank drafts, international traveler's cheques, and foreign cheque clearing through the use of CXI's innovative CEIFX web-based FX software www.ceifx.com