Chinese Yuan Approved By IMF As Exclusive World Currency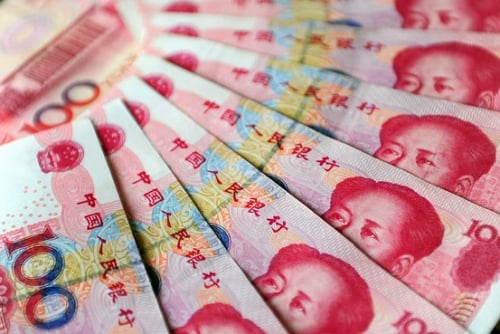 The Chinese yuan was approved as one of the world's exclusive currencies on Monday, a milestone decision by the International Monetary Fund that highlights the country's rising financial and economic weight.
For the first time in over 15 years the list of currencies comprising the Special Drawing Right (SDR) basket has been changed. It was determined the Chinese yuan met all existing criteria.
Effective October 1, 2016 the yuan is set to be a freely usable currency. It will be included in the SDR basket as a fifth currency, along with the U.S. dollar, the euro, the Japanese yen and the British pound.
Launching the new SDR basket on October 1, 2016 will provide sufficient lead time for the Fund, its members and other SDR users to adjust to these changes.
The value of the SDR is going to be based on a weighted average of the values of the basket of currencies including the U.S. dollar, euro, the Chinese yuan, Japanese yen, and British pound.
The SDR interest rate will continue to be determined as a weighted average of the interest rates on short-term financial instruments in the markets of the currencies in the SDR basket.
Authorities of all currencies represented in the SDR basket, which now includes the Chinese authorities, are expected to maintain a policy framework that facilitates operations for the IMF, its membership and other SDR users in their currencies.
About Currency Exchange International
Currency Exchange International (CXI) is a leading provider of foreign currency exchange services in North America for financial institutions, corporations and travelers. Products and services for international travelers include access to buy and sell more than 80 foreign currencies, multi-currency cash passport's and traveler's cheques. For financial institutions, our services include the exchange of foreign currencies, international wire transfers, purchase and sale of foreign bank drafts, international traveler's cheques, and foreign cheque clearing through the use of CXI's innovative CEIFX web-based FX software https://www.ceifx.com.