China's Currency Dives As Stock Market Crashes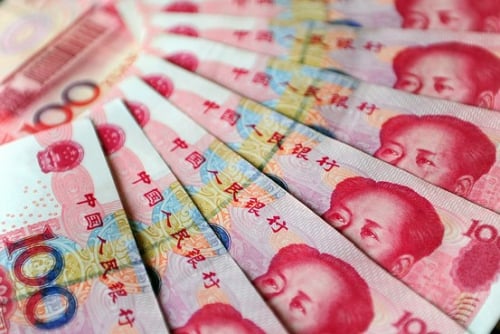 The Chinese stock market crashed again on Monday, causing the stock market to freeze trading for a day.
Chinese markets halt trading for day after shares plunge https://t.co/wiMhkiqR8q pic.twitter.com/ZBqH6Ocbfw

— CNBC International (@CNBCi) January 4, 2016
The yuan closed at 6.53684 against the dollar, as of January 4. The foreign exchange currency chart demonstrates the sharp dive the yuan has taken over the last week.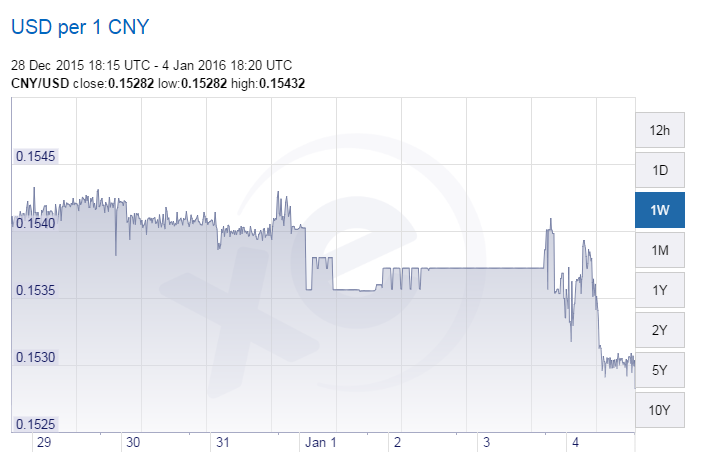 CNBC reports, "Starting Monday, trading hours for the yuan on the Shanghai based foreign exchange market will be extended. The extension allows trading in the Chinese foreign exchange market during European trading hours."
This change was made in order to help support the IMF's decision to add the yuan into the basket of global reserve currencies.
Which makes this the perfect time to load up on some yuan before heading over to China because you'll get the most value for your dollar. To stay in the loop with more forex trends sign up here.
About Currency Exchange International
Currency Exchange International (CXI) is a leading provider of foreign currency exchange services in North America for financial institutions, corporations and travelers. Products and services for international travelers include access to buy and sell more than 80 foreign currencies, multi-currency cash passport's and traveler's cheques. For financial institutions, our services include the exchange of foreign currencies, international wire transfers, purchase and sale of foreign bank drafts, international traveler's cheques, and foreign cheque clearing through the use of CXI's innovative CEIFX web-based FX software https://www.ceifx.com.