Countries Attempt to End Dominance of U.S. Currency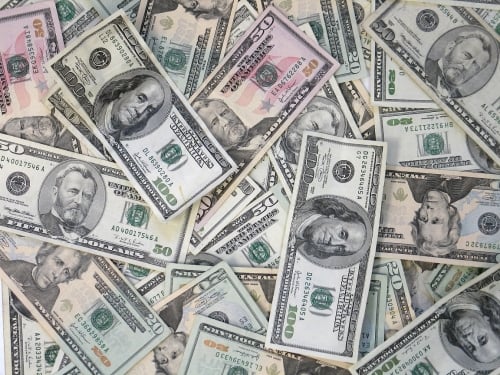 Ordering foreign currency is easy with OnlineFX.
Currently, the U.S. dollar is globally the primary reserve currency. This means many countries hold USD in reserves for the use of paying off international debt and eliminating exchange rate risk. However, recently, a small number of countries have attempted to wean themselves off the dollar.
Why Deviate Away From the Dollar?
The goal of these efforts are to reduce the U.S's currency dominance. While some countries like Russia and Iran have been working to move away from the dollar, other nations, such as China have designed efforts to boost its own currency.
For example, China has stepped up their game by introducing the world's first yuan-denominated oil contracts in March of this year. However, the yuan still is unlikely to increase its share in global transactions without a change in foreign investment policies.
Meanwhile, Russia has increased its gold reserves in order to diversify away from the dollar. Even with these attempts to decrease dependence on the dollar, it doesn't appear that the U.S. faces any imminent threat.
How Frequently the Dollar is Used?
"Nearly 60% of all countries, accounting for 76% of the world's gross domestic product, had exchange rate regimes that were in some way anchored to the dollar in 2015, Mr. Rogoff's research found," according to the Wall Street Journal. In total, the dollar actually makes up nearly two-thirds of the foreign exchange reserves held by central banks according to International Monetary Fund.
Euro vs. Dollar
Ever since the euro reached its peak share of global currency in 2009, the U.S. dollar has increasingly had more share of central bank currency reserves than the euro. Since 2009, the share of euros has declined by nearly 10 percent.
There has been discussion as to whether a strong U.S. dollar is in the country's best interest. Typically, officials claim that a strong currency is favorable by the U.S.
However, in January, U.S. Treasury Secretary Steven Mnuchin claimed that from a short-term perspective a weaker dollar would be good for U.S. trade. Later, he claimed this statement was taken out of context and states that a stronger dollar signifies economic success of the U.S.
While some countries may feel the U.S. currency has too much power, many nations would agree doing business in one main currency provides benefits globally. In addition, using one central currency helps make international business easier and cheaper.
About Currency Exchange International
Currency Exchange International (CXI) is a leading provider of foreign currency exchange services in North America for financial institutions, corporations and travelers. Products and services for international travelers include access to buy and sell more than 90 foreign currencies, multi-currency cash passport's, traveler's cheques and gold bullion coins and bars. For financial institutions and corporations, our services include the exchange of foreign currencies, international wire transfers, global EFT, the purchase and sale of foreign bank drafts, international traveler's cheques, and foreign cheque clearing through the use of CXI's innovative CEIFX web-based FX software www.ceifx.com