CXI Expands its International Payments and Integration Capabilities with Pathfinder Partnership and SWIFT Membership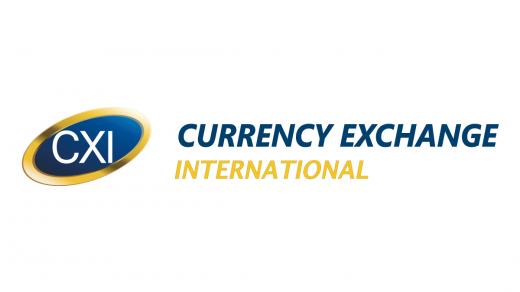 February 9, 2017 Toronto, Ontario – Currency Exchange International, Corp. (TSX:CXI) (OTCBB:CURN), a foreign exchange services provider, is pleased to announce it has partnered with The Pathfinder Group, a leading provider of financial services technology solutions, to offer financial institutions better workflow automation and to facilitate the efficient completion of their end-to-end international wire transactions.
The highly flexible interface enables The Pathfinder Group and its Wire Transfer System (WITSTM), through the FX Vendor Interface Module, to integrate directly to CXI's international payments platform (CEIFX) eliminating cumbersome, manual processes and ensuring improved compliance.
"Establishing CXI as an integrated FX vendor on WITSTM provides additional advantages to client financial institutions utilizing CXI's payment services, simplifying the international payments process," said Rebecca Kurfman, Vice President of Sales and Support at The Pathfinder Group. "Together the streamlined process helps in a time when more and more financial institutions are experiencing a high demand for international payments."
With the growing trend toward cross border transactions, financial institutions are seeking to efficiently and securely deliver international payment transactions. The partnership between The Pathfinder Group and CXI now gives financial institutions a robust solution for seamless and automated international payments processing.
CXI integrations foster an environment where its client's existing core banking software, enterprise resource planning (ERP) software, and data exchanges can connect with the CXI through file exchanges and application programming interfaces (APIs) in order to streamline business processes. Other recent integrations and automations in CEIFX's international payments platform include beneficiary bank and IBAN validations tools, beneficiary email alerts, bulk-file uploads, smart forms, and Reg E enhancements.
"We know the unique challenges that financial institutions face when managing their various foreign exchange and international payment requirements and having the very best in customer service and technology helps us serve financial institutions through a consultative and shared best practices approach" said Randolph Pinna Chief Executive Officer, Currency Exchange International.
In addition to the technology enhancements through its CEIFX software, CXI's subsidiary, Exchange Bank of Canada (EBC) a Schedule I Canadian Bank, was accepted for SWIFT membership on January 23, 2017. The SWIFT network is the world's leading provider of secure financial messaging services with more than 10,800 financial institutions members worldwide and EBC's membership expands its global payment capabilities for its clients.
About Currency Exchange International, Corp.
The Company is in the business of providing a range of foreign currency exchange and related products and services in North America, including the Hawaiian Islands. Primary products and services include the exchange of foreign currencies, wire transfer payments, Global EFTs, purchase and sale of foreign bank drafts and international travelers' cheques, and foreign cheque clearing. Related services include the licensing of proprietary FX software applications delivered on its web- based interface, www.ceifx.com ("CEIFX"), and licensing retail foreign currency operations to select companies in agreed locations.
CXI's wholly-owned Canadian subsidiary, Exchange Bank of Canada, based in Toronto, Canada, provides these services in Canada through the use of its proprietary software.
For more information follow us on Twitter: @ceifx and LinkedIn: Currency Exchange International
About The Pathfinder Group, Ltd.
The Pathfinder Group, Ltd. is a software development and service organization dedicated to effectively streamlining departments within Banks, Savings and Loans, Banks for Saving and Credit Unions for the past 25 years. They are strongly committed to serving its customers in an honest and fair manner. Pathfinder prides themselves in offering products and services that reflect the highest degree of integrity and completeness.
For more information about The Pathfinder Group, Ltd., please visit www.pathfindergroupltd.com or email [email protected].
About SWIFT
SWIFT is a global member-owned cooperative and the world's leading provider of secure financial messaging services. We provide our community with a platform for messaging, standards for communicating and we offer products and services to facilitate access and integration; identification, analysis and financial crime compliance. Our messaging platform, products and services connect more than 11,000 banking and securities organisations, market infrastructures and corporate customers in more than 200 countries and territories, enabling them to communicate securely and exchange standardised financial messages in a reliable way. As their trusted provider, we facilitate global and local financial flows, support trade and commerce all around the world; we relentlessly pursue operational excellence and continually seek ways to lower costs, reduce risks and eliminate operational inefficiencies. Headquartered in Belgium, SWIFT's international governance and oversight reinforces the neutral, global character of its cooperative structure. SWIFT's global office network ensures an active presence in all the major financial centres.
For more information, visit www.swift.com or follow us on Twitter: @swiftcommunity and LinkedIn: SWIFT
Contact Information
For further information please contact:
Bill Mitoulas
Investor Relations
(416) 479-9547
Email: [email protected]
Website: www.ceifx.com
CAUTIONARY STATEMENT REGARDING FORWARD-LOOKING INFORMATION
This press release includes forward-looking information within the meaning of applicable securities laws. This forward-looking information includes, or may be based upon, estimates, forecasts and statements as to management's expectations with respect to, among other things, demand and market outlook for wholesale and retail foreign currency exchange products and services, future growth, the timing and scale of future business plans, results of operations, performance, and business prospects and opportunities. Forward-looking statements are identified by the use of terms and phrases such as "anticipate", "believe", "could", "estimate", "expect", "intend", "may", "plan", "predict", "preliminary", "project", "will", "would", and similar terms and phrases, including references to assumptions.
Forward-looking information is based on the opinions and estimates of management at the date such information is provided, and on information available to management at such time. Forward-looking information involves significant risks, uncertainties and assumptions that could cause the Company's actual results, performance or achievements to differ materially from the results discussed or implied in such forward-looking information. Actual results may differ materially from results indicated in forward-looking information due to a number of factors including, without limitation, the competitive nature of the foreign exchange industry, currency exchange risks, the need for the Company to manage its planned growth, the effects of product development and the need for continued technological change, protection of the Company's proprietary rights, the effect of government regulation and compliance on the Company and the industry in which it operates, network security risks, the ability of the Company to maintain properly working systems, theft and risk of physical harm to personnel, reliance on key management personnel, global economic deterioration negatively impacting tourism, and volatile securities markets impacting security pricing in a manner unrelated to operating performance and impeding access to capital or increasing the cost of capital, as well as the factors identified throughout this press release and in the section entitled "Risks Factors" of the Company's Management's Discussion and Analysis for Year Ended October 31, 2016. The forwardlooking information contained in this press release represents management's expectations as of the date hereof (or as of the date such information is otherwise stated to be presented), and is subject to change after such date. The Company disclaims any intention or obligation to update or revise any forward-looking information whether as a result of new information, future events or otherwise, except as required under applicable securities laws.
The Toronto Stock Exchange does not accept responsibility for the adequacy or accuracy of this press release. No stock exchange, securities commission or other regulatory authority has approved or disapproved the information contained in this press release.