FICO Eataly World: Italy's Million Dollar Food Theme Park Opens in November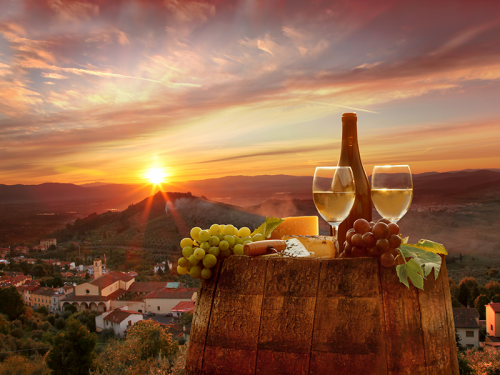 Move over Disneyland and get ready to discover FICO Eataly World: It's the world's largest food theme park ever built in Bologna, Italy. This is officially the new must-visit spot for Italian food lovers.
When the doors open on November 15, it will be unlike anything you've ever seen in the food arena; On top of that, this whole authentic one-of-a-kind agri-food experience will be free admission.
Things to do at FICO Eataly World
In this 20 acre complex, there will be 100,000 square feet of gardens, pastures, and orchards. A total of 25 restaurants where you can choose your pasta, pizza, and polenta.
It also has six rides, 40 workshops, and even 500 tricycles for adults to use with shopping baskets. This surely is a different kind of theme park.
From field to fork
Have you ever thought about any of these: How can I make cheese? And what about ice cream (also known as gelato in Italian)? What about truffle hunting? Which plants were traditionally used to make candy? Or how do I trim an olive tree?
These are just a few of the many experiences all visitors will be allowed to see and learn. Even the traditional beginning process of grounding wheat into flour, to the final process of making pasta, you'll get to enjoy it all. Here's a full list of factories where you can see food come to life right before your own eyes.
How to get to FICO Eataly World
Alright, so are you feeling FICO yet (also known as cool in Italian)? We just can't wait for November to be here already. In the meantime, here's a map so you can get those creative travel juices flowing, or just go all in and hop on that next flight.
About Currency Exchange International
Currency Exchange International (CXI) is a leading provider of foreign currency exchange services in North America for financial institutions, corporations and travelers. Products and services for international travelers include access to buy and sell more than 90 foreign currencies, multi-currency cash passport's, traveler's cheques and gold bullion coins and bars. For financial institutions and corporations, our services include the exchange of foreign currencies, international wire transfers, global EFT, the purchase and sale of foreign bank drafts, international traveler's cheques, and foreign cheque clearing through the use of CXI's innovative CEIFX web-based FX software www.ceifx.com