Free Wi-Fi Passwords for International Airports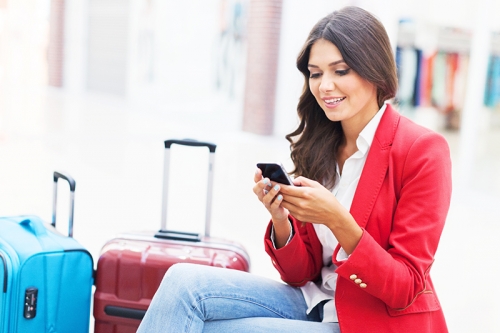 All of us know how hard or frustrating it can be to get a password at any airport. Especially when you're traveling abroad and have one of those really long layovers with plenty of time in between that next flight.
Well thanks to travel blogger Anil Polat, you'll never have to pay to use the internet at any of these airports again. Here's the magical map with all the airport passwords you'll ever need and it's updated regularly.
Click on an airplane on the map below to see the airport and the password you can use at each one. This map is also available as an app on iTunes, Google Play, and Amazon so you can download it on your phone.
One thing to consider is that this is a public list, so you should take precautions to protect sensitive information when you're on these networks. Wi-Fi hot spots can easily be spoofed and network traffic hacked or recorded.
Here's some tips on how to keep your private information safe. Make sure you turn off your wireless when you're not using it. Use long and strong passwords that are more complex. Be sure the hot spot is real and legit because some are traps.
Ask an employee in the airport to confirm the network name with you, and be sure that it's an encrypted network. For example at the top of your browser you should see https for the website, not http alone.
Now if you want to be extra safe and secure then use a VPN (virtual private network) or buy a data plan from your cell phone carrier, otherwise you can stick to hot spots, but proceed with caution and use the tips provided by Travel and Leisure. 
About Currency Exchange International
Currency Exchange International (CXI) is a leading provider of foreign currency exchange services in North America for financial institutions, corporations and travelers. Products and services for international travelers include access to buy and sell more than 90 foreign currencies, multi-currency cash passport's, traveler's cheques and gold bullion coins and bars. For financial institutions and corporations, our services include the exchange of foreign currencies, international wire transfers, global EFT, the purchase and sale of foreign bank drafts, international traveler's cheques, and foreign cheque clearing through the use of CXI's innovative CEIFX web-based FX software www.ceifx.com