Here Is What Higher Fed Rates Could Mean For You
Ryan
September 16th, 2015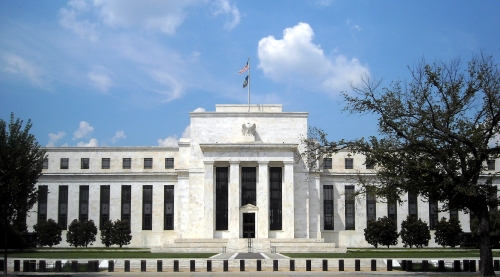 What is happening this week?
The Federal Reserve has kept interest rates at historic, near zero levels for nearly seven years. If Federal Reserve officials begin raising rates on Thursday this week, what will that mean for you? Let's take a closer look.
The committee sets a target for the Federal Funds rate, a key interest rate between commercial banks which in turn influences borrowing costs throughout the economy.
"Inflation is not a problem now, but zero rates are a recipe for excess inflation down the road. The longer the wait, the higher the risks. If inflation does break out, the Fed will be forced to tighten aggressively, causing far more damage to the US and global economy than starting now," says Deutsche Bank's chief economist David Folkerts-Landau.
What effect would a rate rise have in the US?
Whether the Fed edges interest rates up now or later, the move will be seen as the first in a series of small hikes to gradually take borrowing costs to more normal levels.
The dollar would likely strengthen on the back of higher official rates and yields would rise on US government bonds. The Fed's move would also be felt throughout the economy as borrowing costs shift higher. That is good news if you are a saver. Not so good if you are in debt.
How would a rate hike be felt outside the US?
Money has flowed into fast growing developing countries, while interest rates were at rock bottom levels in advanced economies, but the prospect of an immediate US rate hike has seen those funds start to flow back out, as investors move their money on the expectation of improving returns.
For the Eurozone, a hike in the US puts policy there even more at odds with the ultra-loose stance of the European Central Bank, which has embarked on its own QE programme. That will put the single currency under pressure against the dollar.
In the UK, the Bank of England could follow the Fed's lead and finally hike interest rates after more than six years at a record low of 0.5%. But UK inflation remains well below the BoE's target and at its last meeting, only one of the nine member monetary policy committee voted for a rate hike.
Over to you
Will US Fed raise interest rates tomorrow? What are the chances? Are you for or against the Fed increasing interest rates? How do you feel it would affect you? Share your opinion and thoughts in the comments below.
About Currency Exchange International
Currency Exchange International (CXI) is a leading provider of foreign currency exchange services in North America for financial institutions, corporations and travelers. Products and services for international travelers include access to buy and sell more than 80 foreign currencies, multi-currency cash passport's and traveler's cheques. For financial institutions, our services include the exchange of foreign currencies, international wire transfers, purchase and sale of foreign bank drafts, international traveler's cheques, and foreign cheque clearing through the use of CXI's innovative CEIFX web-based FX software https://www.ceifx.com.