How Safe Is Your Boarding Pass When Traveling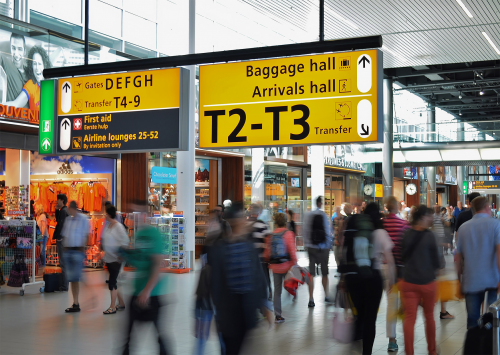 The next time you're thinking of throwing away a used boarding pass with a barcode on it, consider tossing the boarding pass into a document shredder instead.
Tech security guru Brian Krebs suggests those two dimensional barcodes and QR codes can hold a great deal of information.
The codes printed on airline boarding passes may allow someone to discover more about you, your future travel plans, and your frequent flyer account.
So let's take a closer look, for example Cory took a screen shot of the boarding pass, enlarged it, and quickly found a site online that could read the data.
Here's an older Delta boarding pass with a bar code that does not include a frequent flyer number.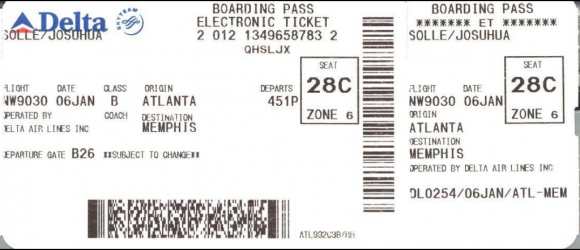 An older Delta boarding pass with a bar code that does not include a frequent flyer number. Source: IATA.
The information contained in the boarding pass could make it easier for an attacker to reset the PIN number used to secure his friend's Star Alliance frequent flyer account.
The full Mileage Plus number is available, if you take the time to decode the barcode on a boarding pass.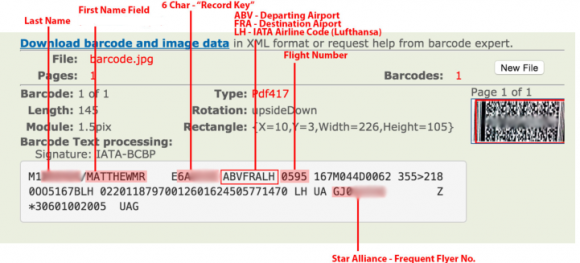 The readout from the barcode on Cory's friend's boarding pass (redacted).
Interested in learning more about what's in your boarding pass barcode? Take a picture of the barcode with your phone, and upload it here to find out what's really behind that barcode on your boarding pass.
Finally, the standards for the boarding pass barcodes are widely available and have been for years.
About Currency Exchange International
Currency Exchange International (CXI) is a leading provider of foreign currency exchange services in North America for financial institutions, corporations and travelers. Products and services for international travelers include access to buy and sell more than 80 foreign currencies, multi-currency cash passport's and traveler's cheques. For financial institutions, our services include the exchange of foreign currencies, international wire transfers, purchase and sale of foreign bank drafts, international traveler's cheques, and foreign cheque clearing through the use of CXI's innovative CEIFX web-based FX software https://www.ceifx.com.